Tulip Festival, Kashmir Watch the Valley in bounteous bloom
Book your Flight Tickets today!
6%
Instant Discount* for Students
Tulip Festival | April 3 – 20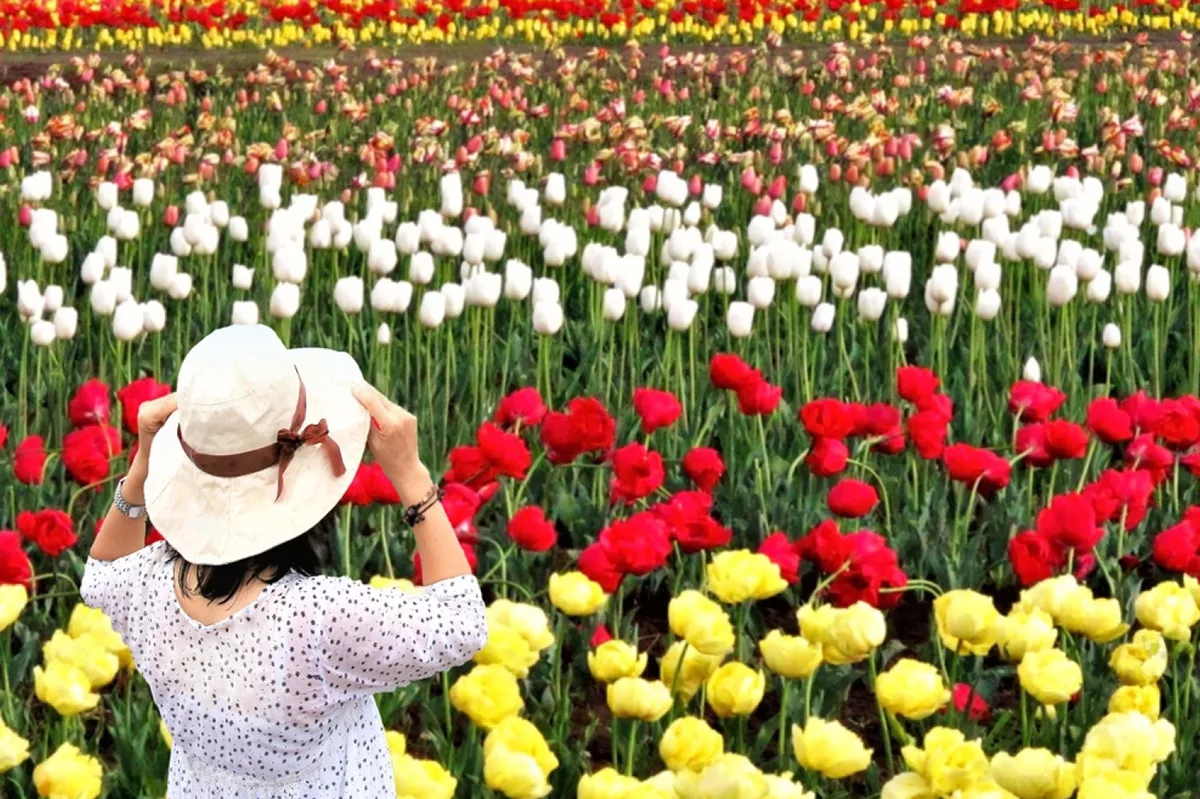 It is not as if you needed any more reasons to visit Kashmir, but this one is not to be missed. On March 24, 2023, the Indira Gandhi Memorial Tulip Garden in capital Srinagar opened for visitors. From April 3 till April 20, 2023, the city hosts the picturesque annual Tulip Festival. Spring season, which usually starts late March and goes on through April is when the tulips start to bloom. This festival is not just a tribute to the beautiful tulips but to all the flowers the Valley teems with. A stroll through the beautiful foothills of the Zabarwan Range – where the Tulip Garden is situated – is a must-see experience.
The Tulip Garden, overlooking the famous Dal Lake, covers an area of around 30 hectares and is considered the largest tulip garden in Asia. There are over 1.5 million bulbs of different colors that will hold you in awe. Multi-hued flowers against the serene backdrop of the snow-capped mountains – you just will not have enough photographs to take back with you. The festival that lasts for over two weeks attracts thousands of tourists from across the country and the world. Besides the flowers, the area is decked up with different works of art and you can watch live cultural performances as well. There are also many local places from where you can taste traditional Kashmiri cuisine and there are provisions to enjoy in a spot of outdoor activities too.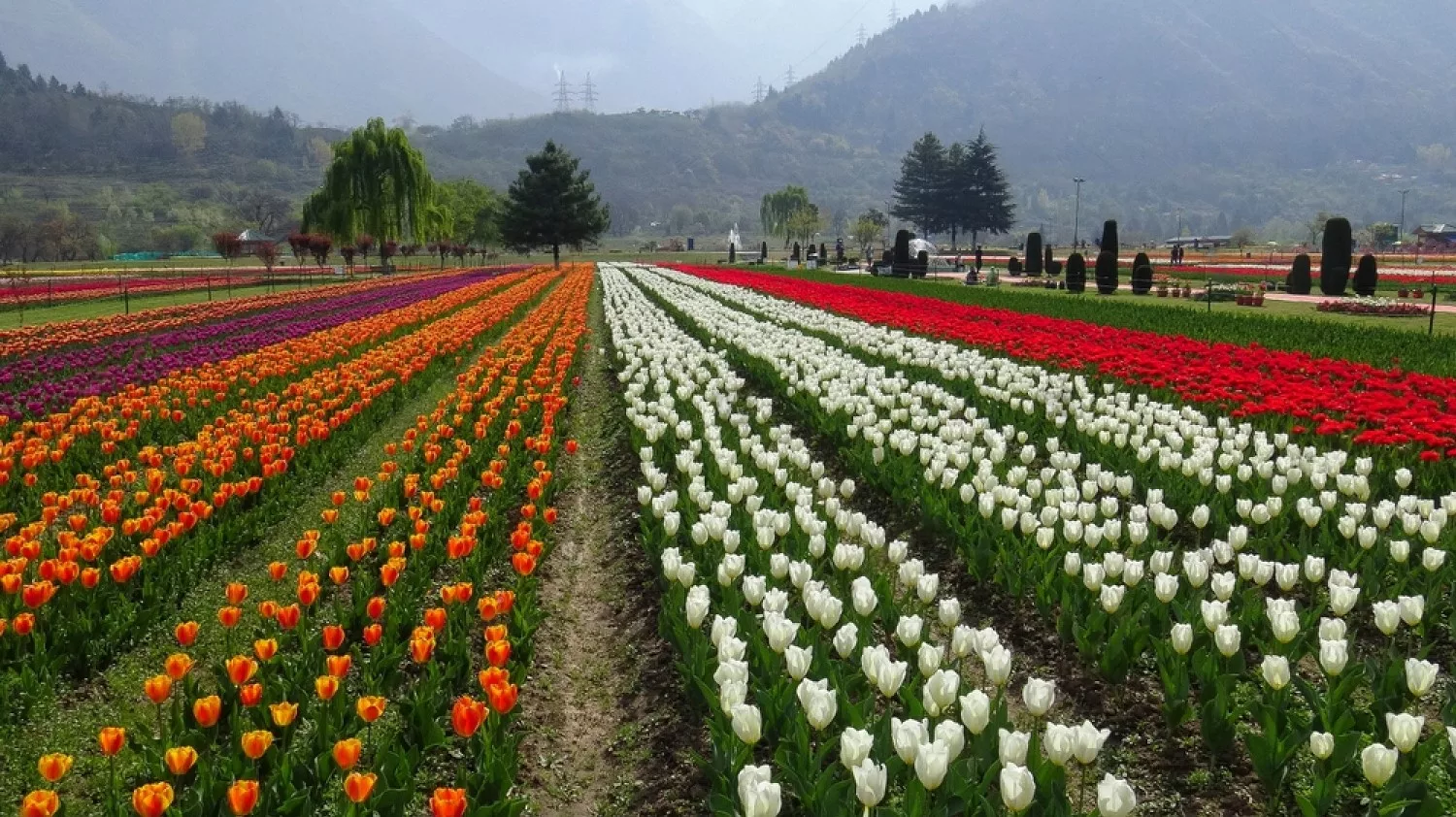 Festivals of this pull usually take place over several weeks or months even but the Tulip Festival has a limited time as the blooms do not usually last very long. They are at their vibrant best till the end of April; the garden is open for visitors from 8 AM till late evening 7 PM. As important as this is to show facets of Kashmir hitherto unknown to the rest of the world, this is also a great opportunity for the highly skilled Kashmiri artists and craftsmen to showcase their immense talent. The horticulture industry also get a well-deserved push, thanks to the festival.
Now when you are in Kashmir for the flowers, do not forget that there are umpteen other attractions too. Starting from the Dal Lake right across the venue, there are the picturesque Gulmarg, Sonamarg, Betaab Valley, Pahalgam, to name some. If you would like to try a hand at adventure, you have several options to choose from in varying degrees of trekking and river rafting.