India's aviation market has experienced substantial growth over the past few decades, driven by the country's rapid economic development, urbanization, and increasing demand for air travel. As the world's second-most populous nation and one of the fastest-growing major economies, India has become a significant player in the global aviation industry.    
India has an extensive network of airports, with over 130 airports handling passenger and cargo traffic. The major international gateways are Indira Gandhi International Airport in Delhi, Chhatrapati Shivaji Maharaj International Airport in Mumbai, and Kempegowda International Airport in Bengaluru. These airports serve as crucial hubs for both domestic and international flights, connecting India to numerous destinations worldwide.
To accommodate the growing demand for air travel, the Indian government has invested heavily in airport infrastructure development, including the construction of new airports, the modernization of existing facilities, and the expansion of regional airport connectivity.
India's aviation market is home to several major airlines, including Air India, IndiGo, SpiceJet, and Vistara. Air India, the country's flag carrier and a member of the Star Alliance, operates an extensive network of routes, serving more than 60 domestic and 30 international destinations.
IndiGo, the largest airline in India by market share and fleet size, has a strong presence in the domestic market and offers a growing number of international routes. SpiceJet, another major low-cost carrier, serves both domestic and international destinations, while Vistara, a joint venture between the owners of Air India and Singapore Airlines, focuses on providing premium full-service air travel.
In addition to the major carriers, India has numerous regional airlines, such as AirAsia India, Go First, and Alliance Air, which provide a wide range of air travel options for passengers.
The aviation market in India is expected to continue its strong growth in the coming years, driven by factors such as increasing demand for air travel, cargo transportation, and MRO services. The International Air Transport Association (IATA) predicts that India will become the third-largest aviation market globally by the mid-2020s.
Umesh Nair
Director, Asia-Pacific
Regional Business Development Manager
Umesh Nair is an experienced sales and strategy professional who brings an enviable blend of strategic acumen and industry knowledge to the table, backed by an impressive career that spans diverse segments of the travel and aviation sectors. Umesh originally started out a trainee for Indian Airlines before working with the United Nations at Geneva [specifically with the United Nations Conference on Trade and Development, which works in close association with the World Trade Organization] and moving on to Amadeus, where he was Head, Sales and Markets.
Umesh was subsequently appointed as Head-Corporate and Strategy at Bird Group, which provides travel and aviation services to the industry. Umesh worked there for 14 years before joining US-based trip planning technology company TripProximity as their Vice-President in charge of Partnerships & Alliances. He then spent two years as an Advisor for an Artificial Intelligence company whose voice-based solutions help airports improve their security and ground handling processes, resulting in cost savings of up to 2% of their annual expenses.
Prior to joining AirlinePros International, Umesh served as a Strategy Advisor for CoPilot Travel, a company established by the founders of KAYAK, Travelocity, and Priceline; which now builds bots for travel booking platforms. His role included bringing together the likes of United Airlines, Delta, American Airlines, Lufthansa, KLM as well as big names in the world of hospitality such as Hilton Hotels & Resorts, InterContinental Hotels Group, Marriott Bonvoy, Hyatt Hotels & Resorts; in addition to players in the travel industry such as Enterprise, Hertz, AVIS and Amtrak.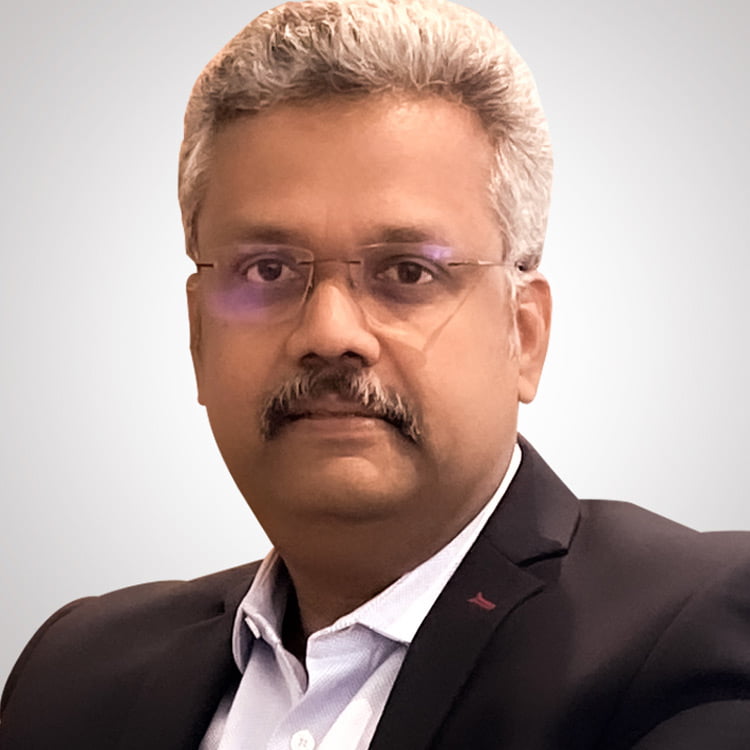 Manikandan Janardanan
Regional Managing Partner
Chief Executive Officer, AirlinePros India
Manikandan Janardanan is an accomplished professional in the airline industry, with an impressive career spanning over two decades. Beginning his career with Kingfisher Airlines, Manikandan quickly demonstrated a keen aptitude for understanding complex market dynamics and identifying opportunities for strategic growth. His keen eye for detail and ability to identify inefficiencies and implement improvements saw him working for Qatar Airways, one of the leading airlines in the world.
Manikandan's technical proficiency in route network planning and optimization has significantly contributed to the airlines he has worked with, driving increased profitability, and facilitating expansion into new markets. His expertise in revenue management and pricing strategies has consistently resulted in improved yields and maximized revenue opportunities. He has a unique ability to foster collaboration and innovation, which translates into improved marketshare and enhanced customer experience for clients.
He is known for his exceptional leadership qualities, bringing teams together to achieve common goals and drive continuous improvement. A proven aviation expert, Manikandan is renowned for his in-depth industry knowledge and ability to drive business growth while maintaining a strong focus on customer satisfaction. His passion for the aviation industry, coupled with his comprehensive skillset, positions him as a valuable asset to any airline seeking to excel in the Indian aviation market.