The aviation market in Namibia has experienced significant growth in recent years, driven by the country's expanding economy and growing tourism industry. As a result, Namibia has become a popular destination for both business and leisure travelers, with several airlines offering regular flights to and from the country.
One of the key players in the Namibian aviation market is Air Namibia, the national airline of Namibia. Air Namibia operates regular domestic and international flights to destinations in Africa, Europe, and Asia, including Johannesburg, Cape Town, Frankfurt, and Beijing. The airline has a fleet of modern aircraft, including Airbus A319s, A330-200s, and Embraer ERJ-135s.
In addition to Air Namibia, several other airlines also operate flights to and from Namibia, including South African Airways, Airlink, Lufthansa-owned Eurowings Discover, Ethiopian Airlines, Qatar Airways, and TAAG Angola Airlines. These airlines offer a range of domestic and international flights, connecting Namibia to destinations worldwide.
The growth of the aviation market in Namibia has also led to the development of new infrastructure and facilities to support the industry. The Hosea Kutako International Airport in Windhoek, the capital city of Namibia, has recently undergone a major renovation and expansion project to improve its capacity and efficiency. The airport now has modern facilities, including a new terminal building, improved runway, and upgraded air traffic control systems.
The Namibian government has also taken steps to support the growth of the aviation market, including the development of policies and regulations to promote safety and security in the industry. Additionally, the government has worked to establish partnerships with other countries and airlines to promote tourism and trade in Namibia.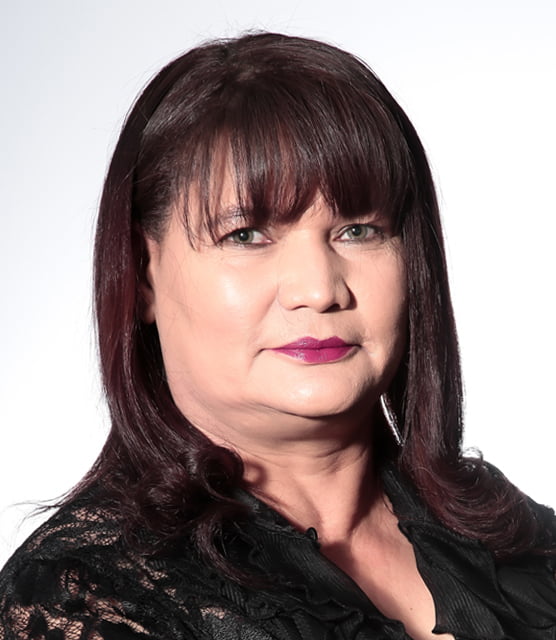 Regional Managing Partner
Marilyn is a seasoned finance professional with a wealth of experience and expertise in the aviation sector. With nearly three decades of experience in finance and accounting, Marilyn has a proven track record of managing complex financial operations and driving business performance.
Marilyn began her career in finance as a management accounting professional at Air Namibia, where she quickly established herself as a top performer. She rose through the ranks to become the Senior Manager in charge of Financial Accounting and Management Accounting at the airline, where she was responsible for managing the company's financial operations and providing strategic financial guidance to the executive team.
As also the Global Financial Controller of AirlinePros, Marilyn is responsible for overseeing the company's global financial operations, including financial reporting, budgeting, forecasting, and analysis. She works closely with other senior leaders to develop financial strategies that support the company's goals and objectives.