Tunisia's aviation market plays a significant role in the country's connectivity, tourism, and economic development. Located at the northernmost point of Africa, bordering the Mediterranean Sea, Tunisia has been able to leverage its strategic position and rich historical heritage to attract tourists and business travelers alike. 
The country's main international gateway is Tunis-Carthage International Airport, located in the capital city, Tunis. This airport handles the majority of international flights, connecting Tunisia to major cities in Europe, the Middle East, and other parts of Africa. Other notable airports include Enfidha-Hammamet International Airport and Djerba–Zarzis International Airport, both of which are vital for tourism, serving popular coastal resort areas. 
Tunisair, the national flag carrier, is a major player in Tunisia's aviation market. Since its inception, Tunisair has been instrumental in promoting Tunisia as a tourist destination, offering flights to various European cities and helping to establish Tunisia as a popular holiday spot for sun and culture. The airline also provides essential domestic flights, aiding internal connectivity in the country. 
The domestic aviation scene in Tunisia, though smaller in scale, is significant for regional development and accessibility. Air travel is an important mode of transportation within the country, especially given the vast distances between major cities and tourist destinations. 
Despite its strengths, Tunisia's aviation market has faced challenges, particularly in the wake of security concerns in the region. These critical issues have at times led to a reduction in tourist numbers, impacting the aviation sector and the broader economy. Nonetheless, the Tunisian government and the aviation industry have been working to enhance safety measures, improve airport infrastructure, and promote Tunisia as a secure and captivating destination. 
Investments in airport development, modernization of facilities, and the expansion of services are part of a broader strategy to rejuvenate the aviation sector. These efforts aim to ensure that Tunisia's aviation market can meet future demand, maintain high standards of excellence, and continue to contribute to the country's economic and social development. 
The aviation market in Tunisia is a critical component of the country's infrastructure, supporting tourism, and providing vital connectivity. With its picturesque landscapes, historical sites, and strategic location, Tunisia has all the ingredients to continue to be a prominent player in the Mediterranean aviation landscape. With continued investments and a focus on safety and service quality, the future of Tunisia's aviation market looks promising.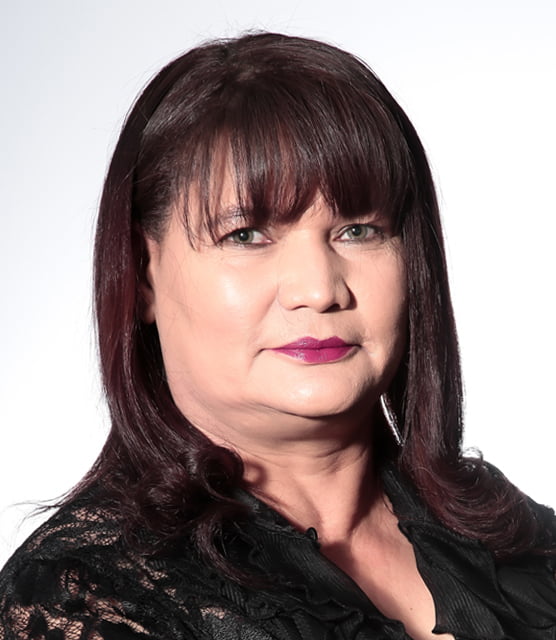 Regional Managing Partner
Marilyn is a seasoned finance professional with a wealth of experience and expertise in the aviation sector. With nearly three decades of experience in finance and accounting, Marilyn has a proven track record of managing complex financial operations and driving business performance.
Marilyn began her career in finance as a management accounting professional at Air Namibia, where she quickly established herself as a top performer. She rose through the ranks to become the Senior Manager in charge of Financial Accounting and Management Accounting at the airline, where she was responsible for managing the company's financial operations and providing strategic financial guidance to the executive team.
As also the Global Financial Controller of AirlinePros, Marilyn is responsible for overseeing the company's global financial operations, including financial reporting, budgeting, forecasting, and analysis. She works closely with other senior leaders to develop financial strategies that support the company's goals and objectives.