'Responsible in everything we do.'
Interview with Captain Qiniso Dhlamini , CEO, Eswatini Air
Qiniso Dhlamini, CEO, Eswatini Air
Africa's newest airline, Eswatini Air, founded on the mission 'Everyone must fly' has been received by both the first time and seasoned fliers with great enthusiasm. The full service, all-economy class airline offers direct, non-stop flights between King Mswati III International Airport in Eswatini and Durban, Cape Town, Johannesburg in South Africa and Harare in Zimbabwe.
As a national carrier the airline has also managed to put the little-known kingdom of Eswatini, erstwhile Swaziland, on the popular tourist map. The country is on its way to become a sought-after tourist destination with rich culture, wondrous scenery, amazing wildlife, festivals and the most welcoming, warm, friendly people.
In this exclusive interview to AirWaves, the CEO, Captain President Qiniso Dhlamini talks about not just the challenges of setting up an airline from scratch but the regulatory framework which is rather onerous and the need – and urgency – of liberalizing the skies of Africa, among others.
Congratulations to 'Africa's newest airline.' Starting an airline is no easy task and surely the challenges were many. Still, what was the biggest one you had to overcome?
Thank you, very much.
Yes, I can tell you starting Eswatini Airways was not easy but today we feel very happy and proud by what we have done. Thanks to the fantastic support from everyone especially the great team at Eswatini Air.
You know, prioritising one challenge is a challenge. I have been in aviation myself for over forty years now and this was something I had never done before. Besides the usual hiccups associated with a startup, I can say the biggest obstacle we faced was getting the Air Operator Certificate (AOC) issued in a country which hadn't issued one before. We were the first for our civil aviation authority. But we managed to overcome it all and get a lot of validation from peer airlines which was useful. I take the opportunity to thank all who showed faith in us and the courage to back us.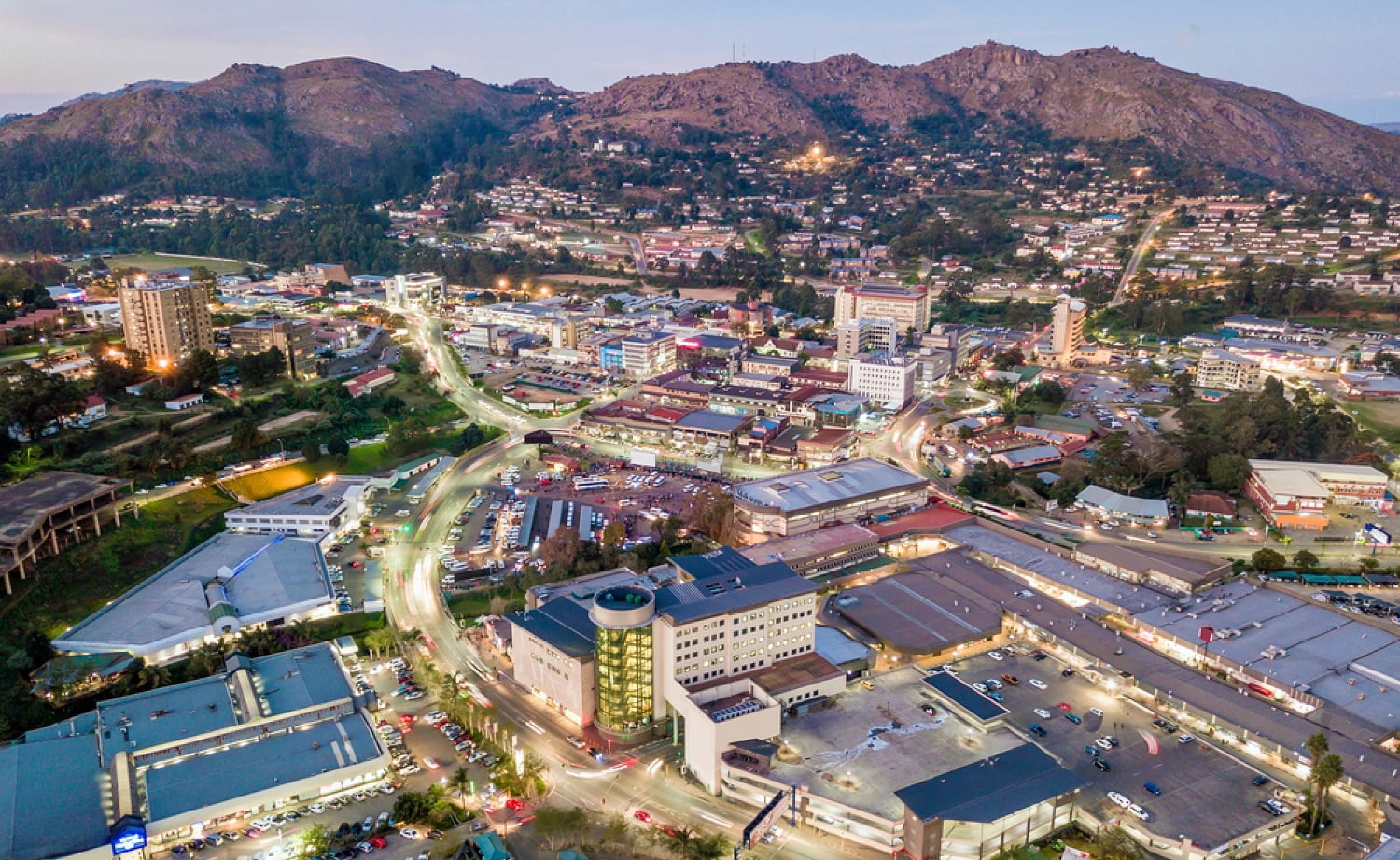 Mbabane, one of the two capital cities of Eswatini.
Your slogan 'Everyone must fly' reinstates your commitment towards making air travel and services affordable. This also resonates with a nascent aviation market like Eswatini. How is the response so far?
Our mandate is to create demand for air travel in the country. It goes beyond facilitating trade and tourism development but also a long way in creating job opportunities. Eswatini Air is our earnest endeavour to make flying accessible to everyone which is ably reflected in our tagline 'Everyone must fly.' This has been received very well by not just the people in the country but all around the world as well. The encouragement and support we have been receiving on social media have been overwhelming and I am very grateful for that.
Eswatini Air has contributed to the GDP of the country, added to number of jobs available, and made the country visible on many levels. You must be really happy with the results so far?
We have done all of that and we are understandably proud of our achievements so far. Besides these, we also have the wider responsibility to be the torchbearers of safety and security standards of civil aviation in Eswatini. We are not looking for mindless growth, but we will strive to promote environmentally responsible growth in our country and develop King Mswati III International Airport as a hub of economic development.
The Kingdom of Eswatini is a marvel of rolling hills, valleys, oldest mountains and the lushest green forests. But it is not a well-known destination on the tourist map. Can we expect Eswatini Air to change that giving a much-needed boost to the country's tourism?
Yes, you can say we are one of the most beautiful and least-visited countries in the world! Having an airline is putting the country on the world tourism map. Eswatini is the smallest landlocked country in the southern hemisphere, and the second smallest country in continental Africa. But it more than makes up for the size with one of the most awe-inspiring diverse range of sights and activities.
We have an MoU with Eswatini Tourism, and we are working together to promote travel into the country. Over the next few months, you will see many novel initiatives in this regard. The airport is also next to a game reserve which also opens up a lot of possibilities for those who come for wildlife tourism.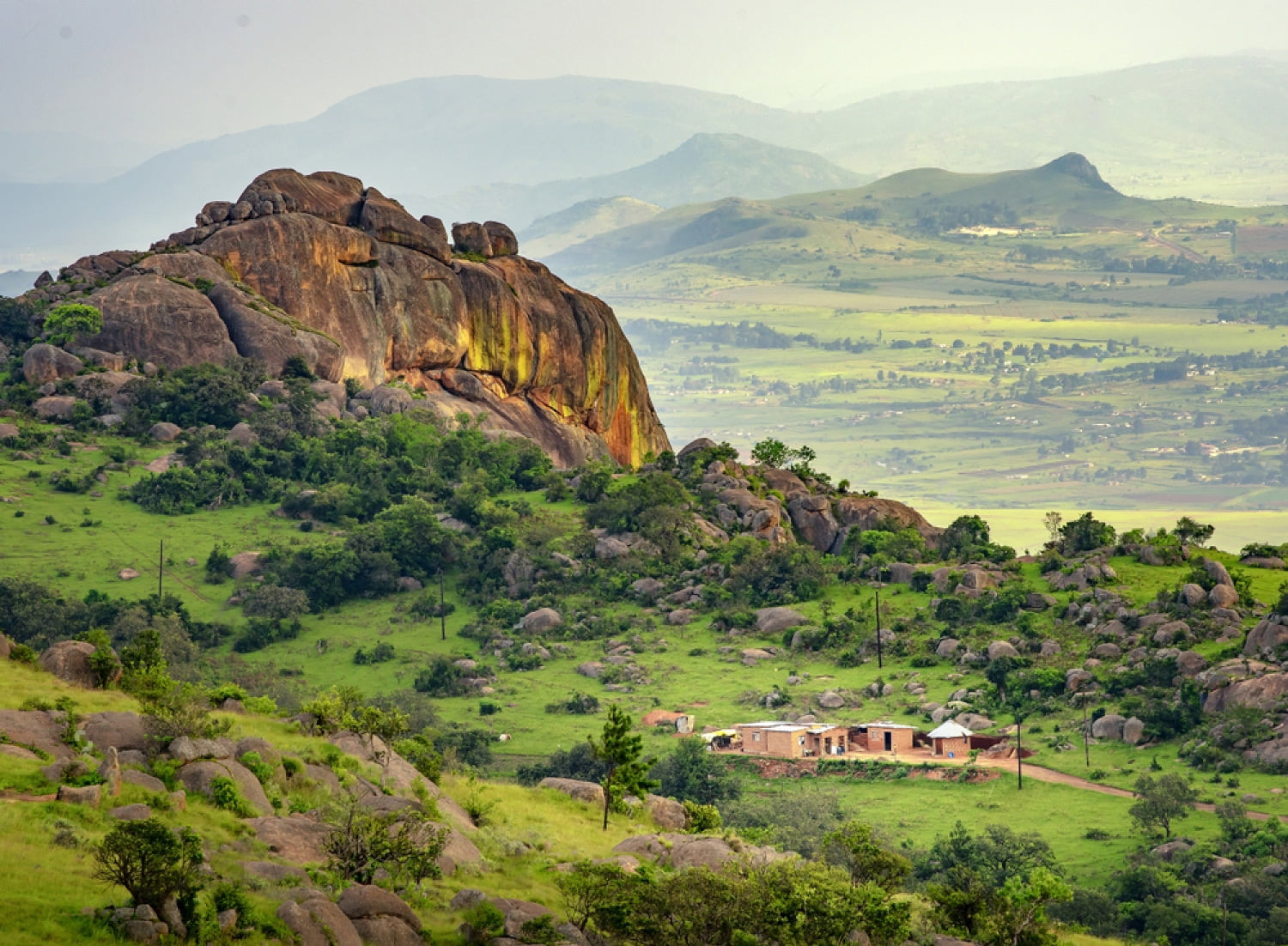 Ezulwini Valley, also called 'The valley of heaven.'
What is your approach to pricing and fare structures? Your 'launch special' fares are set to be over by March 2024. What after that?
We are providing a service to the people – something which we are well aware of. We also regard sustainability as integral to what we do. We will not just be profitable, but responsible too in everything we do. Our margins will remain low for some time to come, and we are not in a hurry to make huge profits.
Our special launch fares were very successful, and it did get us a lot of recognition as well as acceptance among first time and seasoned fliers. I can assure you that through our pricing and fare structures we will never drive away what we have gained.
Your customer care quality is at par with international standards. Improvement is an ongoing process. What next in your journey towards excellence?
The Kingdom of Eswatini is famed not just for its lush and beautiful locales but also for the hospitality and warmth of the people. Our customer care from the airport to the aircraft will exceed your expectations. But as you said, improvement is a never-ending process, and we will continue to excel in providing our fliers the best experience possible. To recognize and reward our regular fliers, we will soon be launching 'Eagle Miles' our loyalty program.
Your potential for growth is huge. Still, as a startup airline how did you manage to attract and retain experienced and skilled staff?
Setting landmarks and milestones is a big advantage as well as a huge responsibility. But we are confident of pulling this off.
Getting good people was not very difficult. We were earnest, we told our story, and this worked. It struck a chord in everyone. We said we are a startup but had the full backing of the government. Besides there were a lot of experienced people from the airline industry who had come back home to Eswatini from the SADC region. They were very enthusiastic about putting in their lot with us, something which worked in our favour as you can see.
As your GSA in South Africa and Zimbabwe we can safely tell you that traveller response in these countries is overwhelming. The closest destination Johannesburg is over four hours away by road which has been now cut down drastically – that too with a safer option. There is Cape Town and Harare too. Any new routes coming up?
AirlinePros has been doing a wonderful job as our GSA in analysing market potential and giving us good recommendations. We have also been getting a lot of mails from passengers saying how grateful they are for shortening their travel time – while making it safer and more secure with our flights.  On our radar we have destinations like Bulawayo, Lusaka, and some other places in Mozambique. We will be actively adding East African countries to our route map in the near future once we add more long-range aircraft to our fleet.
What do you think about the ardent, ongoing efforts to liberalize African skies?
We are fully supportive of liberalizing the skies of Africa. As an airline we realize how vital aviation is to the economy of the country and the continent as a whole. Opening the skies has the potential to improve the economic and social conditions of the people. Air connectivity is an important measure for a nation's prosperity and potential. One by one, each nation in Africa is waking up to this and it will not be long before we all come together.
Eswatini is a signatory of both the Yamoussoukro Declaration and SAATM, the Single African Air Transport Market. YD grants first to fifth freedoms and we know it is a combination of these freedoms that ensures unhindered traffic between countries; the fifth being the stimulus. Every country in Africa must realize that our time has come. We cannot afford to delay the implementation of YD and operationalization of SAATM as the benefits of both are huge and undeniable.
Your logo has the bateleur eagle, or the ingculungculu, which is one of Africa's most majestic birds. How does this connect with the traveller's expectations from your brand?
The bateleur eagle just takes your breath away. If you have seen it – or photographs of it – you will know what I mean. Not only is it renowned for its acrobatic abilities, but also its ability to manoeuvre, for its resilience and endurance. Besides the solidity and strength, we chose it for it is symbolic of our own flexibility and agility on all matters of our operation.