Inspiring women and girls to fly
Interview with Kanchana Gamage, Founder, The Aviatrix Project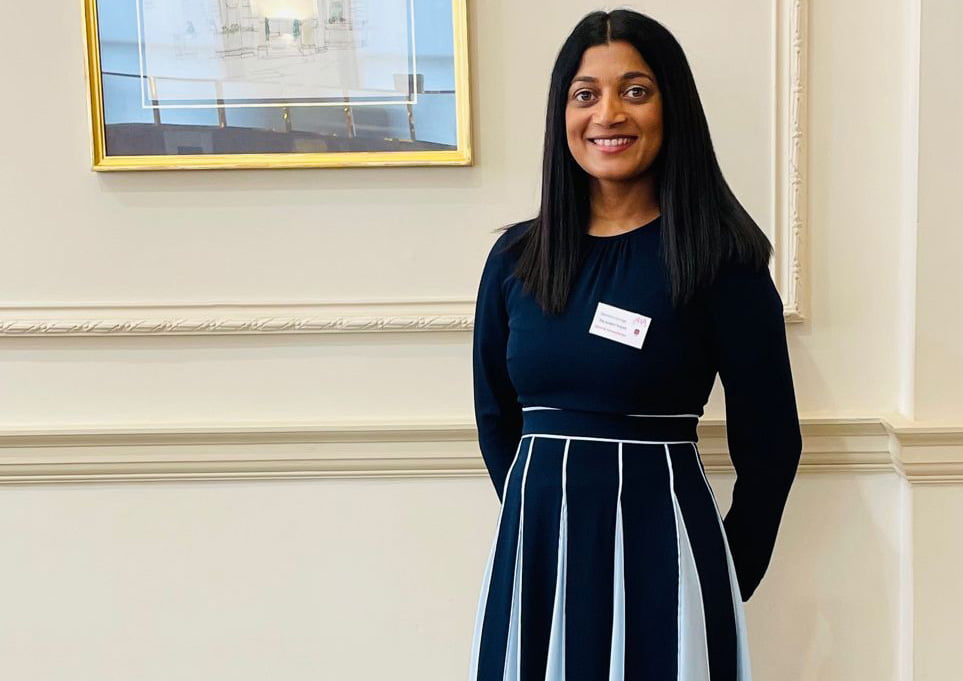 'Use aviation as a tool to raise aspirations' is the stated objective of the Aviatrix Project, which aims to encourage young women to believe in themselves and to know that there are no limits to achieving anything they set their mind to.
For Kanchana Gamage, the founder, this has been her life mission and she believes herself lucky to be able to immerse every day for 'work and pleasure in an area that is a passion and use it to raise aspirations'.
Despite an avid interest in aviation, circumstances forced Kanchana to enter a career in teaching, completing a teacher training degree and subsequently a Masters in Education at the world-famous University of Cambridge.
In her early 30s, she got her private pilot's licence, keeping her passion literally flying. She made good use of her background in teaching to become a senior lecturer in aviation management at the University of West London.
The Aviatrix Project was born in 2015 as a community interest company, entirely self-funded, encouraging women and girls from disadvantaged backgrounds to consider a career in aviation. She was feted by the IATA for her role in helping aviation improve gender balance – giving her work the big boost it deserved.
Kanchana talks to AirWaves about her first impressions of aviation as a child watching aircraft flying over the ocean off the coast of Colombo to her award-winning Aviatrix Project – and many things in between.
You are not just the founder of The Aviatrix Project but also a trained pilot, a trainer, an educator, and a philanthropist, making you quite the quintessential role model to others. Do you have a role model yourself?
For me, Amelia Earhart is a role model if not only for the following words
"Some of us have great runways already built for us. If you have one, take off! But if you don't have one, realize it is your responsibility to grab a shovel and build one for yourself and for those who will follow after you."
For me it has always been about helping others and never about what I could achieve.
I have been building runways for others ever since I have been able to. I believe that it is incredibly important to be a strong role model and support others.
Apart from Amelia Earhart, I also believe that the everyday people I meet in the industry are also role models – the pilots I meet at airfields, my students, and our volunteers. Everyone has a story to tell, and these are so powerful.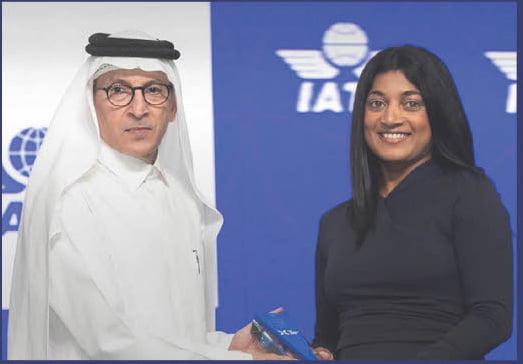 Kanchana receiving the IATA D&I Award from Akbar Al Baker
Tell us more about the genesis of The Aviatrix Project.
Growing up in Sri Lanka near the approach to Colombo airport and seeing aircraft flying over the ocean triggered my passion for aviation. From a young age, I dreamt about flying over the vast oceans. Moving to the United Kingdom at the age of 13, I knew I wanted to become a pilot, but did not have adequate knowledge about opportunities in the field or the financial resources to make it happen.
 This has played a pivotal role in the decisions I made in my professional and personal life – and was the catalyst for the creation of The Aviatrix Project and my subsequent roles within the industry.
Do you inspire people to take up other lucrative career options in aviation, like say, ticketing, sales, engineering, maintenance, etc. Or is it only flying?
Yes, absolutely – we pride ourselves in showcasing the wide range of careers within aviation.
We have partnered with a number of large organizations as well as several flying schools across the country. The visits and events we offer are delivered to mixed audiences and more than 500 volunteers of both genders. So far, we have reached out to over 600 schools and colleges across the UK where we are based.
We create opportunities for professional and private pilots to visit schools so that they can deliver assembled models and conduct workshops, in addition to organizing career events, mentoring, networking events as well as offering 'taster' flights – all free of charge. We are incredibly proud of all that we have achieved, given that we are an entirely volunteer-run community interest company with no funding. All our projects and the work we have done up until now can be found on our website.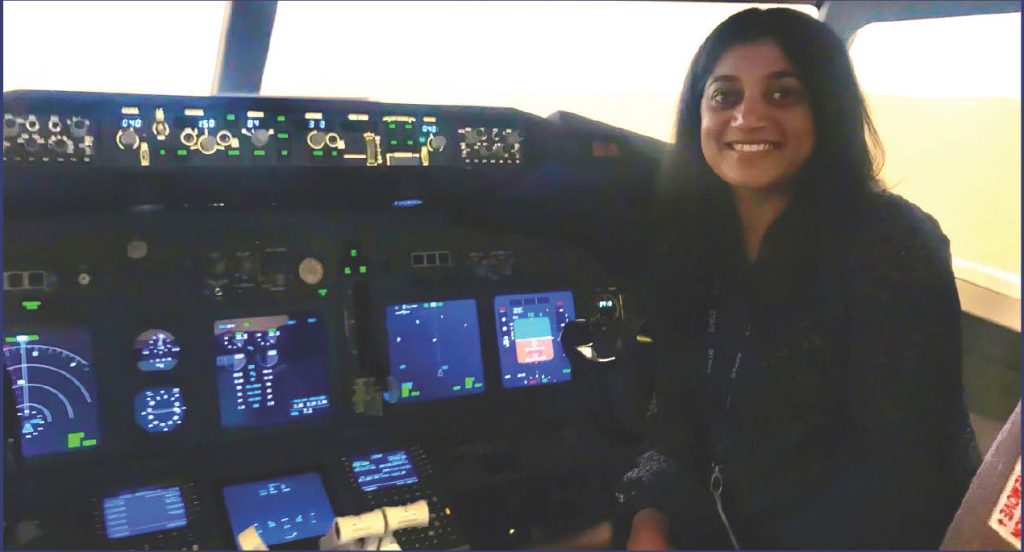 Despite the project itself aimed at girls, your 'taster flights' are open for both boys and girls.
Although we need to promote gender diversity in aviation, this is not the only barrier there is for those entering the industry. I believe that women and girls need strong role models and ways in which they can break down the barriers to entry.
However, there are also men who have struggled to enter the industry due to financial constraints and their disadvantaged backgrounds. I feel that it is powerful to be able to offer our opportunities for all – we are demonstrating that you can support all who have challenges – rather than using positive discrimination as a tool for selection.
Besides the much-needed awareness that you create, do you give any other orientation and support to those who intend to pursue a career in aviation?
As well as the visits in schools and colleges, we have also organised aviation days at airfields where groups of children have visited for hangar tours, flight planning workshops and learning about the working of an airfield. Support has been offered at Career Days to provide information to students and parents about finance options and scholarships available. It has been one of our objectives to ensure that we reach out to schools in disadvantaged areas and meet students and parents to inspire them to consider careers in aviation.
Our visits have also increased teacher awareness about the multiple options available so that they are informed about organizations which offer financial assistance and other forms of support to help make dreams come true. We also offer taster flights, 737 simulator flights, bursaries, promote awareness about opportunities and introduction to flight equipment.
Your win at the IATA Diversity and Inclusion Awards was surely a boost to the powerful work you are doing. What are your future plans for the Aviatrix Project?
We have had a positive impact on thousands of young people, and we can pinpoint young women who have gone onto achieve so much in the technology and engineering industries. By learning to fly, I built up quite a lot of contacts within the industry and I wanted to bridge that gap, getting pilots and aviation engineers into schools to talk to people about these fascinating careers.
Our partnership with airlines gave us exposure and access to pilots who have become our own ambassadors, regularly going into schools to hold workshops or present in assemblies, inspiring young people to do something they never thought could be possible. We now have such a wide range of volunteers from various organisations and flying disciplines.
Reaching gender parity in the sector is not only a diversity and inclusion issue – it is a business issue. It has been proven time and again that companies who have a diverse workforce are more productive and profitable. It is important that companies work with university engagement teams to inspire, mentor and champion women in tech.
Students need to meet role models, take part in activities which showcase careers and foster technical literacy. This also needs to extend to schools where girls from a young age see tech careers as something to aspire to. Apprenticeships and graduate schemes are also a way in which the talent pool can be widened.
It is important to ensure that all organisations and businesses see diversity and inclusion policies as a key priority. It is also vital that this is implemented with earnest at workplaces – and not just as a way of ticking boxes on a checklist or as a mere tokenistic gesture. Both employers and employees need to understand the importance of diversity and inclusion. And this is not just an issue about women – it is about all supporting and championing all underrepresented sections of society.
'The Aviatrix Project' is a nice name for the endeavor. Was it you who came up with the name?
Yes! I felt that it really encompassed what we stood for, and I have always liked the idea of creating and seeing to fruition a 'project'.