Algeria, with its expansive size and strategic location in North Africa, has a vital and burgeoning aviation market. The country's vast landscapes and significant distances between major urban centers make air travel an essential mode of transportation for both passengers and cargo. 
Houari Boumediene Airport in Algiers serves as the primary international gateway and is one of the largest airports in Africa. Handling a significant portion of the nation's air traffic, this airport connects Algeria to major cities around the world. Other important airports include Oran International Airport and Constantine International Airport, serving as key hubs for domestic and regional flights. 
The national carrier, Air Algérie, is central to Algeria's aviation market, operating a comprehensive network of domestic and international flights. As the largest airline in the country, Air Algérie plays a pivotal role in enhancing connectivity and supporting the country's tourism and business sectors. In addition to passenger transport, the airline also facilitates a substantial amount of cargo movement, contributing to the country's economy. 
The domestic aviation scene in Algeria is robust, with numerous airports spread across the country, ensuring accessibility to even the most remote areas and promoting equitable development.
Aligned with the country's broader goals of economic diversification and increasing its attractiveness as a travel destination, there have been initiatives and investments aimed at upgrading airport facilities, enhancing operational efficiency, and improving safety standards. The Houari Boumediene International Airport in Algiers is now capable of handling 18.5 million passengers a year, in addition to having an additional runway.
The aviation market in Algeria is crucial for the nation's connectivity, economic development, and integration. With its strategic location, a strong national carrier, and ongoing efforts to modernize and expand, the Algerian aviation sector is poised for continued growth and development, playing a significant role in the country's future progress.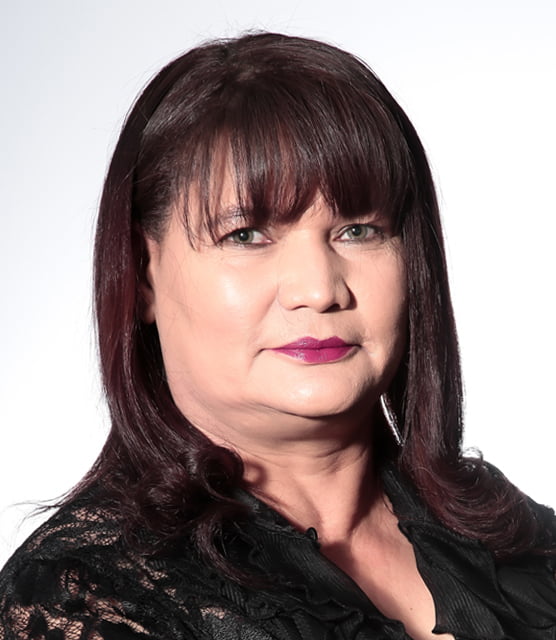 Regional Managing Partner
Marilyn is a seasoned finance professional with a wealth of experience and expertise in the aviation sector. With nearly three decades of experience in finance and accounting, Marilyn has a proven track record of managing complex financial operations and driving business performance.
Marilyn began her career in finance as a management accounting professional at Air Namibia, where she quickly established herself as a top performer. She rose through the ranks to become the Senior Manager in charge of Financial Accounting and Management Accounting at the airline, where she was responsible for managing the company's financial operations and providing strategic financial guidance to the executive team.
As also the Global Financial Controller of AirlinePros, Marilyn is responsible for overseeing the company's global financial operations, including financial reporting, budgeting, forecasting, and analysis. She works closely with other senior leaders to develop financial strategies that support the company's goals and objectives.