Angola's aviation market holds a vital position in the country's transportation infrastructure, driven by its expansive landmass and the necessity for efficient connectivity. With a growing economy and strategic location along the South Atlantic coast, Angola's aviation sector is crucial for both domestic and international travel. 
Quatro de Fevereiro Airport in Luanda, the capital city, is the primary international gateway and the busiest airport in the country. It serves as a central hub connecting Angola to major cities around the world, facilitating the movement of passengers and goods. A new airport in Luanda, namely the Agostinho Neto International Airport, that has cost $3.8 billion to build, is fast nearing completion and will have the capacity to handle 15 million passengers and 130,000 tonnes of cargo every year.  
TAAG Angola Airlines, the national carrier, has been a pivotal player in the aviation market, offering a wide array of domestic and international flights. The airline has played an essential role in enhancing Angola's connectivity, supporting the country's economic development, and promoting Angola as a destination for business and tourism. In recent years, there has been a focus on fleet modernization and service improvement to boost competitiveness and operational efficiency. 
Recognizing the strategic importance of aviation for national development, the Angolan government has been proactive in implementing policies and initiatives to support the industry. Efforts are being made to enhance regulatory frameworks, improve safety standards, and attract investment in airport development and airline operations. With an active domestic aviation scene, several smaller airlines and charter services operate within the country, complementing the services provided by TAAG Angola Airlines.
Angola's aviation market is a critical component of the country's transportation network, playing a vital role in connecting diverse regions, supporting economic activities, and facilitating international trade and tourism. With ongoing investments, a commitment to safety and quality, and a strategic vision for the future, the aviation sector in Angola is poised for futher growth and development.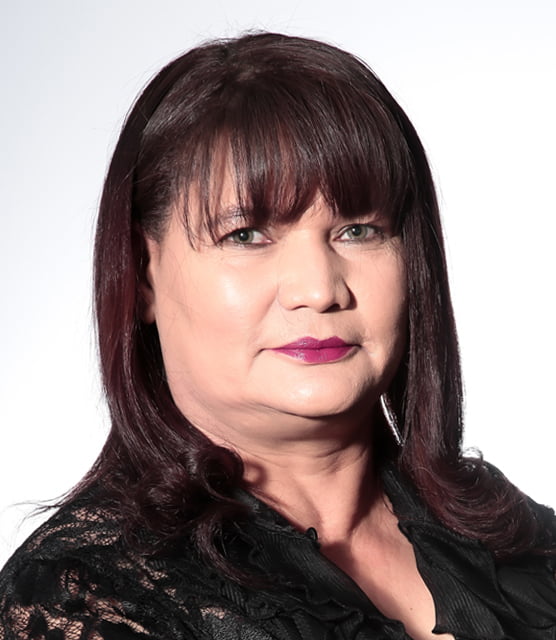 Regional Managing Partner
Marilyn is a seasoned finance professional with a wealth of experience and expertise in the aviation sector. With nearly three decades of experience in finance and accounting, Marilyn has a proven track record of managing complex financial operations and driving business performance.
Marilyn began her career in finance as a management accounting professional at Air Namibia, where she quickly established herself as a top performer. She rose through the ranks to become the Senior Manager in charge of Financial Accounting and Management Accounting at the airline, where she was responsible for managing the company's financial operations and providing strategic financial guidance to the executive team.
As also the Global Financial Controller of AirlinePros, Marilyn is responsible for overseeing the company's global financial operations, including financial reporting, budgeting, forecasting, and analysis. She works closely with other senior leaders to develop financial strategies that support the company's goals and objectives.