Costa Rica's aviation market is a key component of its tourism industry, which is one of the pillars of the country's economy. The nation is a popular destination for tourists from North America, Europe, and other parts of the world, which has driven demand for both international and domestic air travel.
Commercial carriers, both international and regional, have been crucial in supporting the tourism sector by offering convenient routes to popular Costa Rican destinations. Airlines such as Delta, American Airlines, and Southwest have significant operations in the country, along with Latin American airlines like Avianca and Copa Airlines. Costa Rica also has local airlines like Nature Air and Sansa that offer domestic flights, connecting major tourist destinations within the country.
Costa Rica has two major international airports: Juan Santamaría International Airport near San José, the capital, and Daniel Oduber Quirós International Airport in Liberia. These airports serve as gateways to key tourist destinations like Guanacaste, Arenal, and the Central Valley. Several airlines operate out of these airports, including major carriers from the United States, Canada, Europe, and Latin America.
Domestic aviation is also an important part of the market, with smaller airports serving tourist destinations such as Quepos, Tortuguero, and Drake Bay. Domestic carriers like Sansa Airlines offer flights to these locations, facilitating quick and convenient travel within the country.
Low-cost carriers such as Volaris Costa Rica, a subsidiary of the Mexican low-cost airline Volaris, have also begun to make inroads into the Costa Rican market, offering competitive fares and more flight options for travelers. This has introduced a level of competition that is gradually transforming the aviation landscape in the country.
Costa Rica has shown steady growth in air passenger numbers over the years, although the sector experienced significant downturns due to events like the global financial crisis of 2008 and the COVID-19 pandemic. The country has been actively working to rebound its tourism and aviation sectors by implementing safety protocols and encouraging sustainable tourism, a hallmark of Costa Rica's global image.
On the regulatory front, Costa Rica adheres to international aviation standards, and its airports and airlines generally have a good safety record. The government has been keen on promoting foreign investment and public-private partnerships to improve and expand existing airport infrastructure.
Freight and cargo services are not as prominent as passenger services but are essential for the country's exports, such as medical equipment, agricultural produce, and other goods. These services often use the same international airports that facilitate passenger travel.
Costa Rica's aviation market is largely oriented towards tourism, with steady passenger growth and increasing competition among carriers. Its future trajectory will likely depend on how well it can balance the demands for growth with the need for sustainability and safety.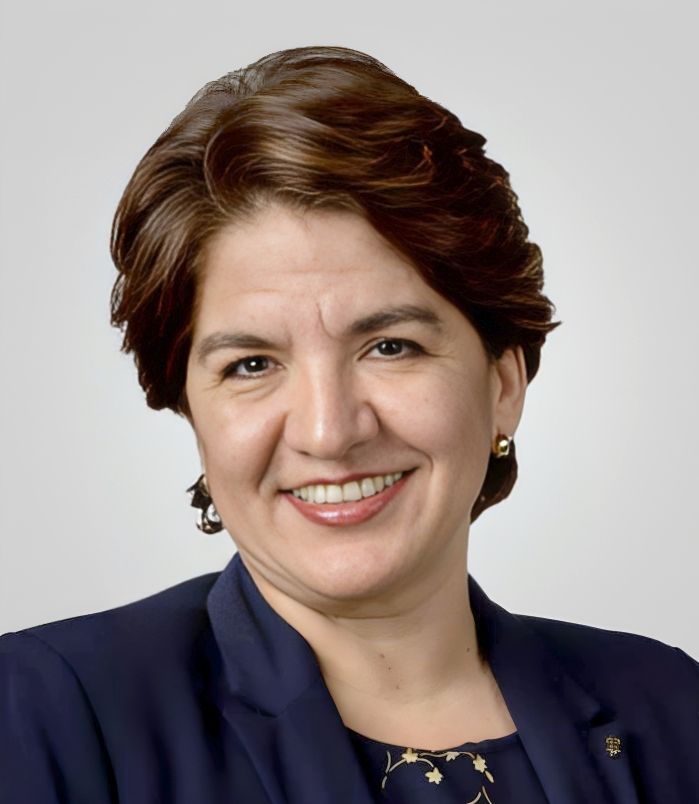 Maria Alejandra Rubio Costa
Regional Managing Partner
With over two decades of experience in aviation and financial services, Maria Alejandro Rubio Costa is a seasoned professional. Her career took flight with Delta, where she served as an Account Sales Executive, with her data-driven approach enabling her to identify emerging market trends. Maria was then invited to join TACA Airlines as their Sales Manager for Venezuela. In this role, she helped secure key accounts, and assisted the airline to significantly expand its footprint in the region. TACA Airlines subsequently promoted Maria to be their Sales Manager for Costa Rica, where she instituted numerous sales and marketing initiatives that revitalized the airline's presence in the Central American market.
Over the last decade, Maria was instrumental in steering loyalty programs for VISA / Citibank and American Express. Though seemingly a departure from aviation, this experience further enhanced her proficiency in customer service and sales. In this role, Maria was responsible for market research, ensuring that these financial giants stayed ahead of consumer trends, particularly in the Americas. Her analytical skills were crucial in dissecting huge datasets, translating them into actionable insights that would later influence marketing strategies. Maria's negotiation expertise found new avenues here as well, as she orchestrated deals that yielded mutually beneficial partnerships, in addition to nurturing longstanding relationships.
Rejoining the aviation sector, Maria brings an amalgamation of skills crucial for her current role. Her exposure to the financial services sector contributes to her holistic understanding of customer retention – an invaluable asset for any airline looking to enhance its market share and customer experience. Her familiarity with the American markets gives her the experience and the expertise to make strategic decisions that resonate with these specific demographics. With her understanding of customer behavior and her ability to ensure client satisfaction, Maria has proven herself to be more than just a sales professional, she is a business strategist, a market analyst, and above all, a leader committed to excellence.