Nigeria has a large and rapidly expanding aviation market, with several airlines operating both domestically and internationally, and numerous modern airports serving the country. The industry is regulated by the Nigeria Civil Aviation Authority (NCAA), which is responsible for overseeing air transport operations and ensuring compliance with international safety standards.
The national carrier of Nigeria is Nigeria Airways, which ceased operations in 2003, and a new national carrier, Nigeria Air, is set to be launched soon. Other airlines that operate in Nigeria include Aero, Air Peace, Allied Air, Arik Air, Azman Air, Dana Air, Green Africa Airways, Ibom Air, Kabo Air, Max Air, Overland Airways, and United Nigeria Airlines, which offer domestic and international flights to several destinations in Africa, Europe, and Asia.
Nigeria's airport infrastructure is extensive, with Murtala Muhammed International Airport in Lagos being the main international gateway to the country. Other airports in the country include Nnamdi Azikiwe International Airport in Abuja, Mallam Aminu Kano International Airport in Kano, and Port Harcourt International Airport, which serve as regional hubs for air transport.
The aviation market in Nigeria has significant potential for growth, particularly in the areas of regional and international connectivity. The country is also a popular destination for business and leisure travel, with a large population and a growing middle class providing a steady market for the aviation industry. Challenges such as safety concerns, security issues, and regulatory hurdles remain to be addressed in order to ensure sustained growth.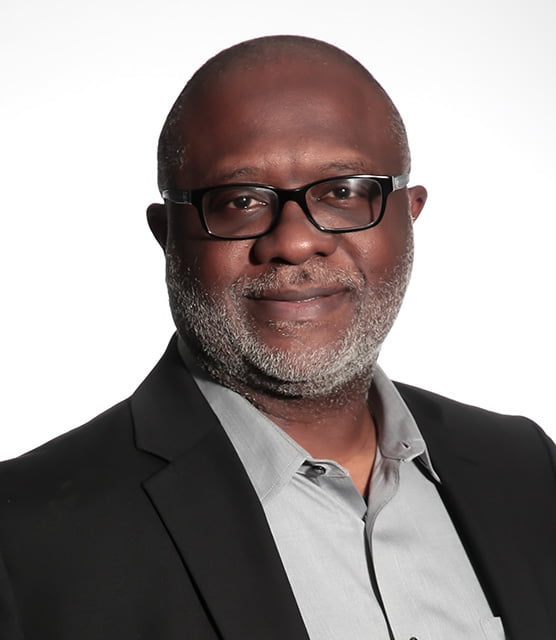 Regional Managing Partner
Chris Amenechi is a highly skilled and experienced professional in the aviation industry, currently serving as the Regional Managing Partner of AirlinePros Nigeria. He brings a wealth of knowledge, expertise, and leadership to his role, with a proven track record of success in driving sales, optimizing revenue streams, and developing innovative solutions in the highly competitive aviation market.
A graduate of the world-renowned Embry-Riddle Aeronautical University, Chris holds a Bachelor of Science degree in Aeronautical Engineering and a Master of Business Administration in Aviation Management. These academic achievements have laid a solid foundation for his exceptional career in the aviation sector.
Chris began his illustrious career with Continental Airlines as their Director for Pricing and Revenue Management, where he worked for the next 13 years. During his tenure, he played a pivotal role in implementing effective pricing strategies and optimizing revenue streams, contributing significantly to the growth and profitability of the company.
His stellar performance and dedication to excellence caught the attention of United Airlines, where he joined as the Vice-President in charge of Distribution. In this capacity, Chris leveraged his skills in strategic planning, negotiation, and market analysis to ensure the seamless distribution of services and products across the company's extensive network.
Further broadening his international exposure, Chris also worked with Copa Airlines, the flag carrier of Panama, as their Vice-President in charge of Revenue and Pricing Management. He spearheaded initiatives that maximized revenue generation and contributed to Copa Airlines' position as a leading airline in the region.
Chris Amenechi's career in the aviation industry is marked by a commitment to excellence, innovation, and results-driven leadership. With an experience spanning three decades, he brings an invaluable combination of technical knowledge, business acumen, and strategic thinking to the table.
With a keen understanding of the aviation landscape and an unwavering dedication to success, Chris continues to drive positive change and contribute to the growth and profitability of the airlines he works with.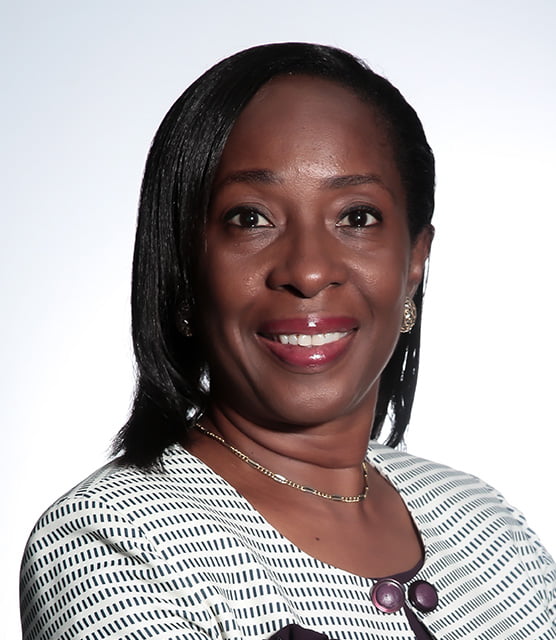 With an impressive career spanning over three decades, Annie Eimiakhena has earned a sterling reputation for her exceptional management skills, strategic foresight, and her unwavering commitment to customer satisfaction.
After earning her Executive MBA, Annie worked with Accenture, where she managed a team of management experts with expertise in various areas. Over her six-year tenure with the global consulting and technology giant, she garnered invaluable insights and expertise in areas such as process optimization, operational efficiency, and digital transformation, which proved to be instrumental in her future career.
Annie's work with Accenture allowed her to cultivate a deep understanding of the intricacies and challenges faced by airlines, enabling her to drive improvements in customer experience, route planning, and overall business performance.
In her role as the Regional Managing Partner for AirlinePros Nigeria, Annie has been the driving force behind strong sales performance and consistent growth. Her ability to develop and execute innovative sales strategies, while fostering strong relationships with industry partners and clients, has bolstered her position as a leader in the field. Under her leadership, airlines has experienced substantial revenue growth, expanded their global networks, and further enhanced their brand image.
Annie Eimiakhena's tireless dedication to excellence in the aviation industry and her skillful management have earned her the respect and admiration of her colleagues and competitors alike. As she continues to spearhead groundbreaking initiatives in her field, she remains an inspirational figure for next generation of aviation professionals.