The aviation market in Paraguay has been relatively modest compared to larger countries in the region like Brazil or Argentina. The primary international gateway to Paraguay is Silvio Pettirossi International Airport, located in Asunción, the capital. Domestic flights are comparatively less frequent, as Paraguay's small size and relatively well-developed road network mean that air travel is often not the most efficient means of internal transportation.
Commercial aviation primarily focuses on connecting Paraguay to key international destinations in the Americas and occasionally Europe. Regional carriers like LATAM and Gol as well as the national flag carrier, LATAM Paraguay (formerly known as TAM Mercosur), have been essential in linking Paraguay to its neighboring countries.
The market has shown some signs of growth and diversification in recent years, with low-cost carriers expressing interest and the occasional addition of new international routes. However, infrastructural limitations, regulatory hurdles, and economic challenges have restricted more rapid expansion.
The aviation sector in Paraguay is subject to the broader economic conditions of the country. As in many other nations, the COVID-19 pandemic took a toll on the aviation industry, leading to reduced passenger numbers and financial strain. However, the sector has also proven resilient in the past, bouncing back after economic downturns and periods of political instability.
On the cargo side, air freight is an important service, especially for the transportation of perishable goods like meat and produce, which are significant exports for Paraguay. The cargo market, therefore, holds particular importance for the country's international trade.
While Paraguay's aviation market may not be as expansive as those in larger Latin American countries, it plays a vital role in connecting the country to the global economy. Its future growth will depend on a combination of factors including economic stability, infrastructure improvements, and changes in regulatory frameworks.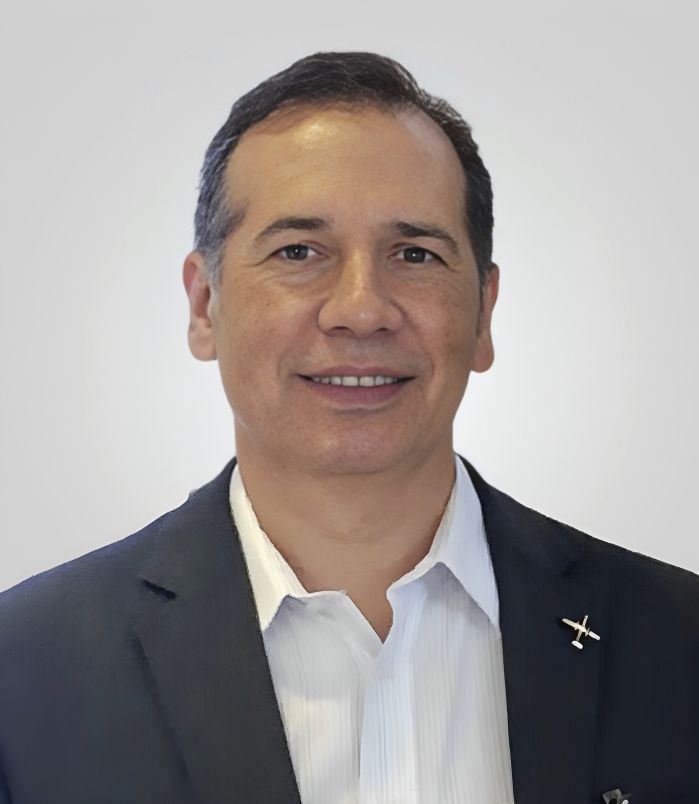 Regional Managing Partner
Alberto Cabrera Rojas originally began his professional journey in Accounting and Statistics, which provided him with a strong foundation in numbers and analytics. This would prove to be invaluable as he transitioned into Administration, where he gained a more intricate understanding of organizational operations. Moving into the IT division of Líneas Aéreas Paraguayas, Alberto quickly grasped the critical role technology plays in modern aviation. He then joined the Commercial Division of Líneas Aéreas Platenses, where his insights proved to be vital in in shaping the airline's sales pipeline and customer engagement framework.
Alberto was brought on board by LATAM, one of the leading airlines in Latin America, as a Sales Supervisor, where his relentless commitment and leadership saw him being promoted to the Head of Sales for Paraguay. His accomplishments did not go unnoticed, and he was soon an invaluable member of LATAM's International Sales team. Alberto was subsequently appointed as the General Manager of AeroSur Airlines of Bolivia, where he implemented innovative sales strategies and operational efficiencies that greatly contributed to the airline's growth and profitability.
He was later named Regional Manager for Línea Aérea Amaszonas or Amaszonas, more popularly known among the masses as Amas, where he excelled in coordinating operations across diverse geographical zones. Alberto was consequently promoted to Executive President of Amaszonas Paraguay, which has since then rebranded as Paranair. Under his leadership, the airline achieved remarkable milestones, including fleet expansion and increased international routes. Alberto now also serves as the Executive Director of AldaReps Aviation, a company that provides charter aircraft and ground handling services.