Uganda's aviation market plays a vital role in the country's transportation infrastructure, providing essential connectivity within the nation and to the rest of the world. The landlocked country in East Africa relies significantly on air travel to support its economy, tourism, and development efforts. 
Entebbe International Airport, situated near the capital city of Kampala, serves as the main gateway to Uganda. The airport handles the majority of the country's international and domestic air traffic, providing crucial links to major cities in Africa, Europe, and the Middle East. Over the years, there have been significant investments in upgrading and expanding the airport's facilities to cater to the growing demand for air travel and to meet international standards. 
Uganda Airlines, the national carrier, was reestablished in 2019 after a nearly two-decade hiatus, marking a significant development in Uganda's aviation sector. The airline plays a vital role in enhancing Uganda's connectivity, supporting tourism, and fostering business. Its operations contribute to the government's broader strategy to promote national development and regional integration. 
The domestic aviation market in Uganda is characterized by several smaller airports and airstrips that provide access to various parts of the country. Given Uganda's diverse geography and the challenges associated with road transportation, air travel serves as an efficient and time-saving alternative, particularly for reaching remote areas. 
Despite the positive developments, Uganda's aviation sector faces several challenges, including the need for continued investment in airport infrastructure, air traffic management systems, and human resources development.  
The Ugandan government has demonstrated a commitment to supporting the aviation sector, recognizing its role in national development. Policies and initiatives aimed at improving regulatory frameworks, enhancing safety standards, and attracting investment are central to the government's strategy to boost the aviation industry. 
Uganda's aviation market is a key component of the country's transportation network, playing a crucial role in connecting diverse regions, supporting economic activities, and facilitating international trade and tourism. With ongoing investments, a commitment to safety and quality, and a strategic vision for the future, the aviation sector in Uganda is poised for sustained growth and development, contributing significantly to the country's progress and prosperity.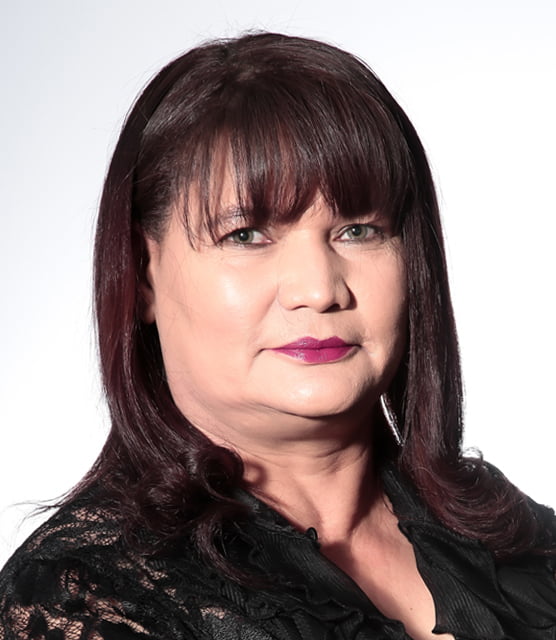 Regional Managing Partner
Marilyn is a seasoned finance professional with a wealth of experience and expertise in the aviation sector. With nearly three decades of experience in finance and accounting, Marilyn has a proven track record of managing complex financial operations and driving business performance.
Marilyn began her career in finance as a management accounting professional at Air Namibia, where she quickly established herself as a top performer. She rose through the ranks to become the Senior Manager in charge of Financial Accounting and Management Accounting at the airline, where she was responsible for managing the company's financial operations and providing strategic financial guidance to the executive team.
As also the Global Financial Controller of AirlinePros, Marilyn is responsible for overseeing the company's global financial operations, including financial reporting, budgeting, forecasting, and analysis. She works closely with other senior leaders to develop financial strategies that support the company's goals and objectives.