The aviation market in the United Kingdom is a prominent component of the European air transport industry, offering vital connections to global destinations and making a significant contribution to both the national as well as regional economies.
The UK airline industry features a mix of full-service, low-cost, and regional carriers. British Airways, the country's flag carrier, is a leading global airline providing services to destinations across Europe, the Americas, Africa, Asia, and Oceania.
Other major airlines include Virgin Atlantic, a long-haul carrier, and low-cost carriers such as easyJet and Ryanair, which have a substantial presence in multiple UK airports. Additionally, airlines like Loganair and Eastern Airways provide critical regional connectivity across the UK and Europe.
The UK has an extensive network of airports, with London Heathrow Airport serving as the country's primary aviation hub and the second busiest airport in Europe by passenger traffic.
Other significant airports include London Gatwick, Manchester, Birmingham and Edinburgh. These airports not only cater to domestic and international travel but also support the robust tourism industry in the United Kingdom.
The UK aviation market has experienced significant growth in recent years, driven by increasing demand for air travel, a flourishing tourism industry, and the expansion of low-cost carriers.
However, the sector faced considerable challenges during the COVID-19 pandemic, with reduced passenger traffic and travel restrictions affecting airlines and airports. As the situation improves, the industry is now focusing on sustainability, digital transformation, and enhancing the customer experience.
Regional Managing Partner, Northern Europe
Linzi Barber is a distinguished leader in the aviation industry, known for her strategic vision and unyielding commitment to excellence. She began her career with Jersey European Airways, handling various responsibilities related to airline operations, schedule planning, sales and marketing. She was instrumental in expanding the airline's reach to new markets and increasing revenue through strategic partnerships and collaborations.
It grew to become Flybe, the largest independent regional airline in Europe. Linzi's expertise in sales strategy and her ability to build and maintain strong relationships with trade partners and clients has been key to her success. She was a driving force in the airline's commitment to providing exceptional customer service, ensuring that the airline remained a preferred choice for the UK travel trade. She soon gained a reputation for her ability to streamline processes, enhance operational efficiency, and build strong teams.
In her current role, Linzi has been instrumental in driving growth, overseeing a team of aviation professionals, and fostering strategic partnerships with key stakeholders. She is credited with the implementation of innovative techniques that have led to a significant increase in revenue and client satisfaction. She serves on the board of the Association of Women Travel Executives and is passionate about mentorship, actively supporting initiatives aimed at fostering the development of young professionals in the aviation industry.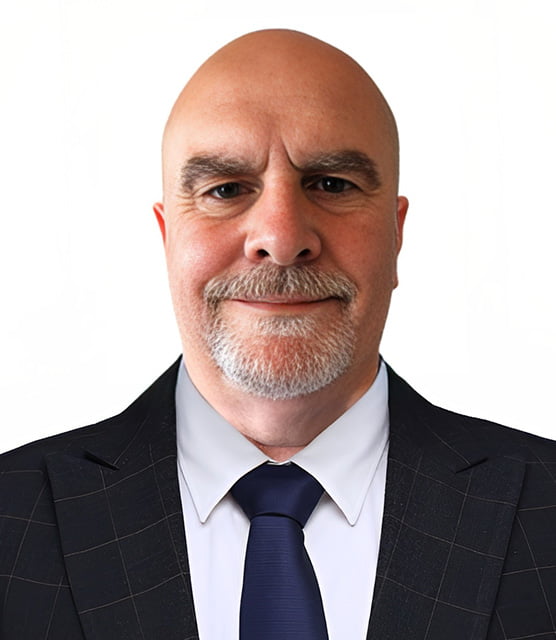 Sales and Marketing Director, Northern Europe
David Paterson is a seasoned veteran of the aviation industry. Starting with British Midland, he continued his professional journey at Flybe, serving the organization for nearly 20 years in various sales and alliances capacities. As the Head of Regional Sales, he was instrumental in leading the field sales team in the UK and Europe. When Flybe acquired Finnish Commuter Airlines, he led sales campaigns in Finland, Sweden, Denmark and Estonia with the stated ambition of Flybe Nordic becoming the largest regional airline in the Nordic and Baltic region.
David's keen understanding of the aviation industry's dynamics, coupled with his capacity to identify and develop synergies, played a key role in enhancing Flybe's performance. In his subsequent role as Head of Alliances, David continued to demonstrate his exceptional industry expertise, negotiating and implementing codeshare and interline agreements with several airlines. His vision and strategic alliances were pivotal in broadening Flybe's network, ensuring streamlined connections for passengers and bolstering the airline's market presence.
He was responsible for cultivating partnerships with other airlines and industry partners, thereby extending Flybe's global footprint and optimizing the passenger travel experience. Through his leadership and strategic initiatives, David was successful in developing new routes, improving connectivity, and driving Flybe's overall growth trajectory. David's unique insight into the symbiotic relationship between aviation and tourism has been a defining feature of his career. His strategic perspective, honed by years of experience in both industries, allows him to create value for stakeholders by aligning the goals of both aviation and tourism.