Book your Flight Tickets today!
6%
Instant Discount* for Students
Bishkek, the dynamic capital of Kyrgyzstan, is a hidden gem waiting to be discovered. With its leafy boulevards, engaging history, thriving arts scene, and gateway location to the majestic Tian Shan mountains, Bishkek offers an enticing travel experience filled with charm and adventure.
Bishkek is a city that blends tradition with modernity. Its broad avenues are lined with Soviet-era architecture and modern buildings, interspersed with traditional Kyrgyz motifs. One of the city's iconic structures is the Ala-Too Square, which comes alive with fountains and LED screens at night. The square's centerpiece, the statue of the legendary Kyrgyz hero Manas, embodies the city's rich cultural heritage.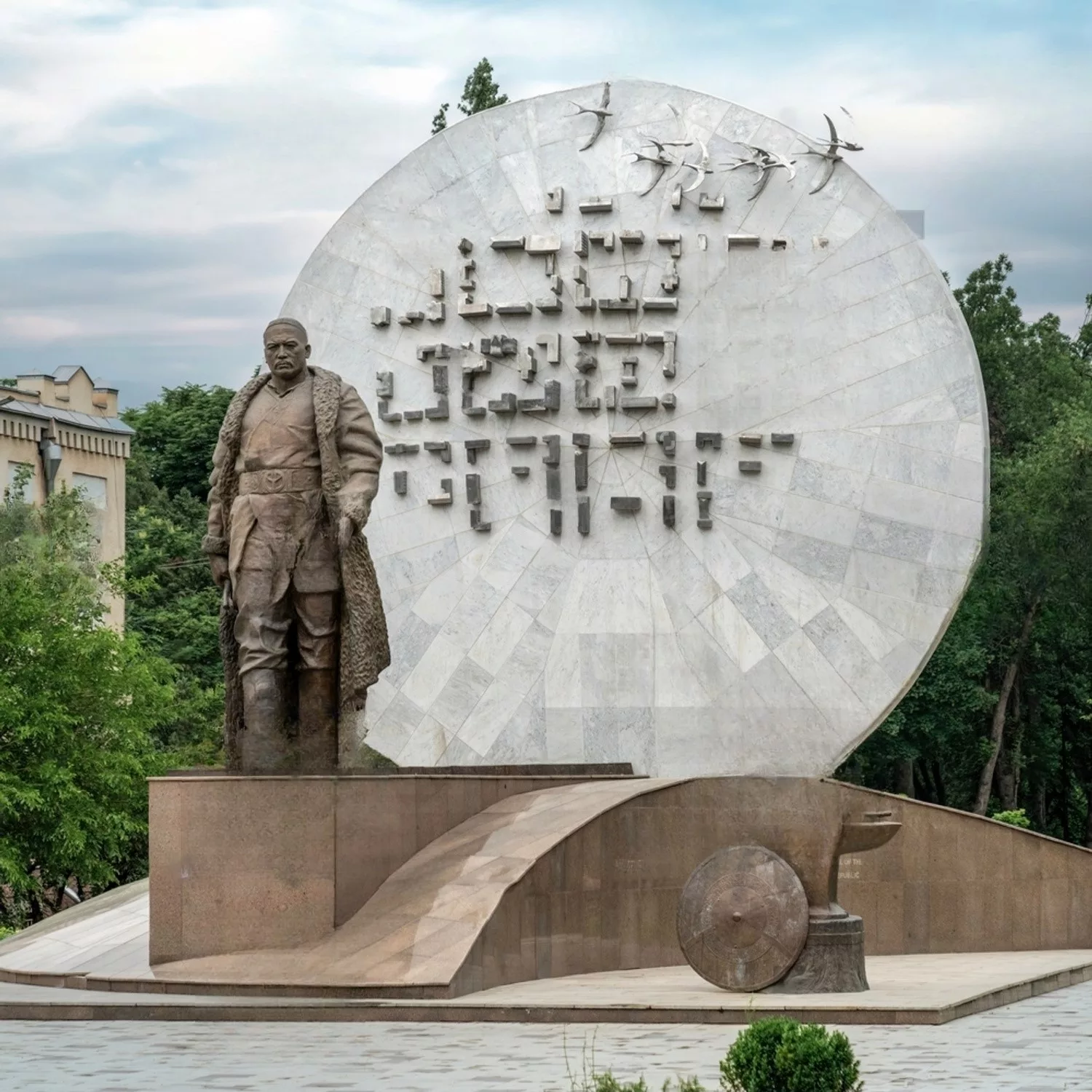 History buffs will find much to appreciate in Bishkek. The State Historical Museum, though currently without exhibits, showcases impressive murals on its exterior, telling stories of Kyrgyzstan's past. The Museum of Fine Arts, also known as the Gapar Aitiev Kyrgyz National Museum of Fine Arts, boasts a significant collection of Kyrgyz, European and Russian art.
Culinary enthusiasts will enjoy Bishkek's vibrant food scene. From delicious local staples like beshbarmak or manty, served in traditional eateries, to international cuisine in the city's many modern restaurants, Bishkek caters to all tastes. Don't forget to sample kumis, a traditional fermented mare's milk that is a favorite among the locals.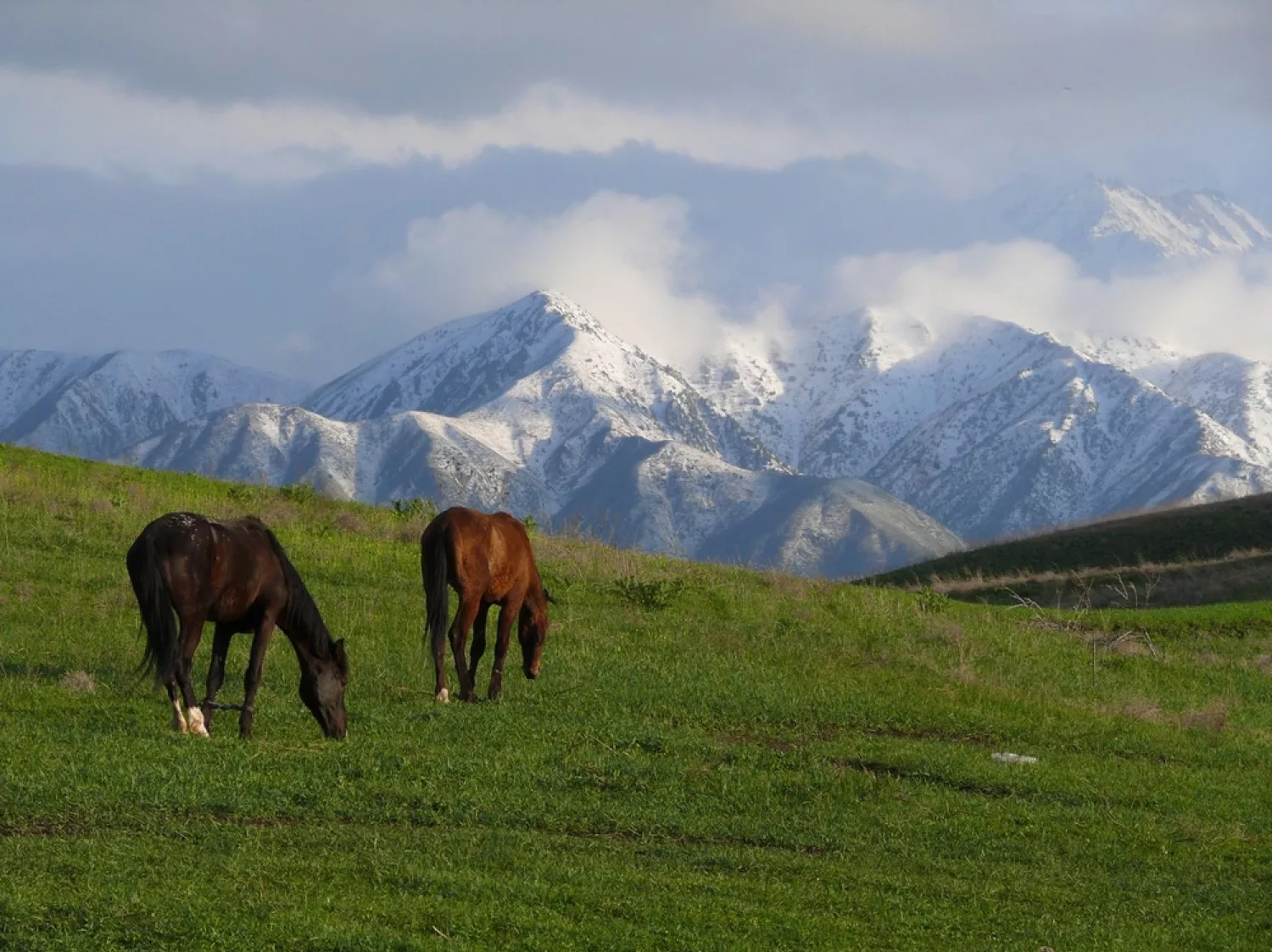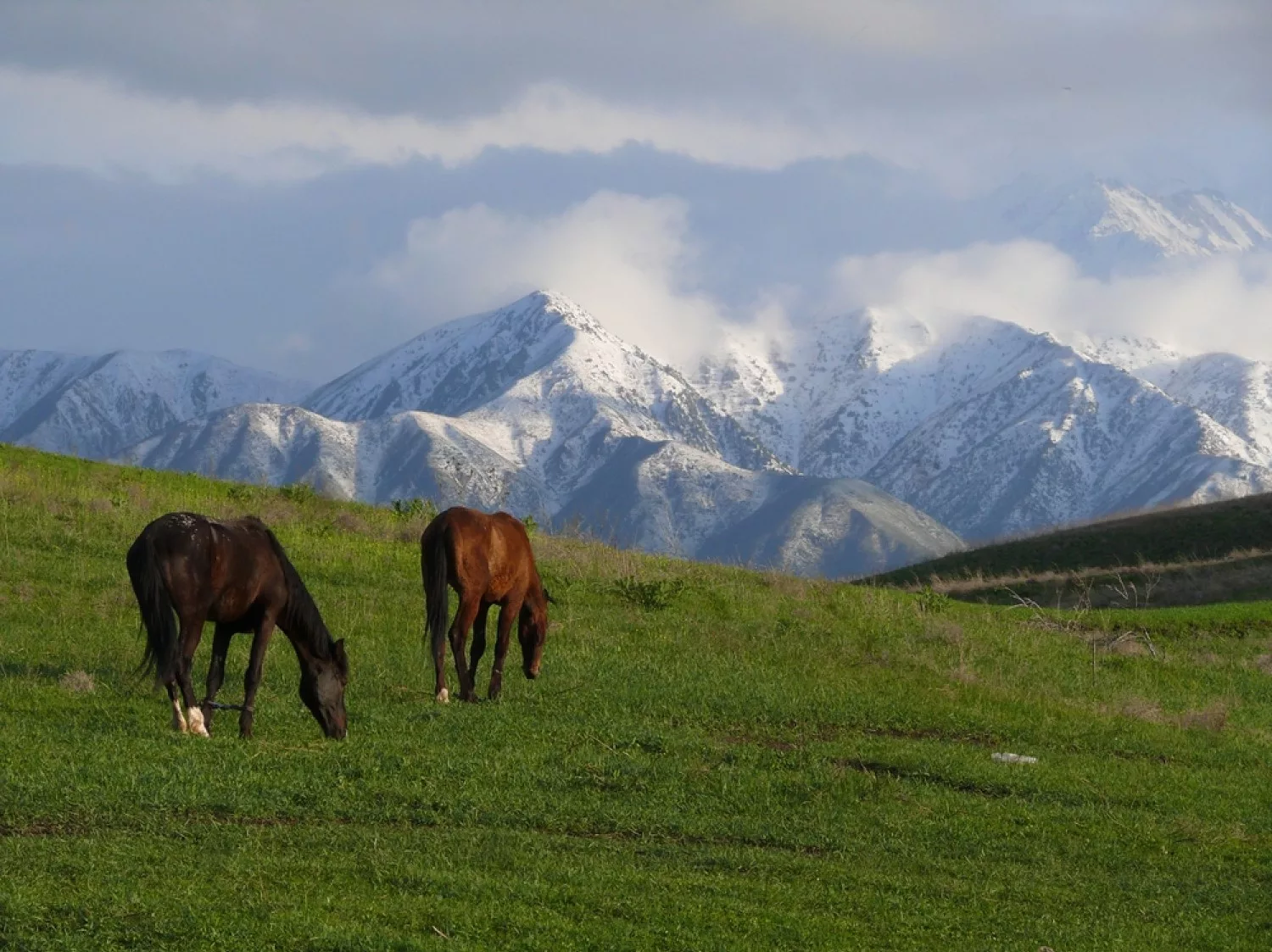 One of Bishkek's unique traits is its lush green spaces. Oak Park, home to an open-air sculpture exhibition, and Panfilov Park, known for its amusement rides and games, are perfect spots for leisurely walks or picnics. Meanwhile, the enchanting Ala Archa National Park, a short distance from the city, offers stunning trekking routes, wildlife viewing, and breathtaking views of the Tian Shan mountain range.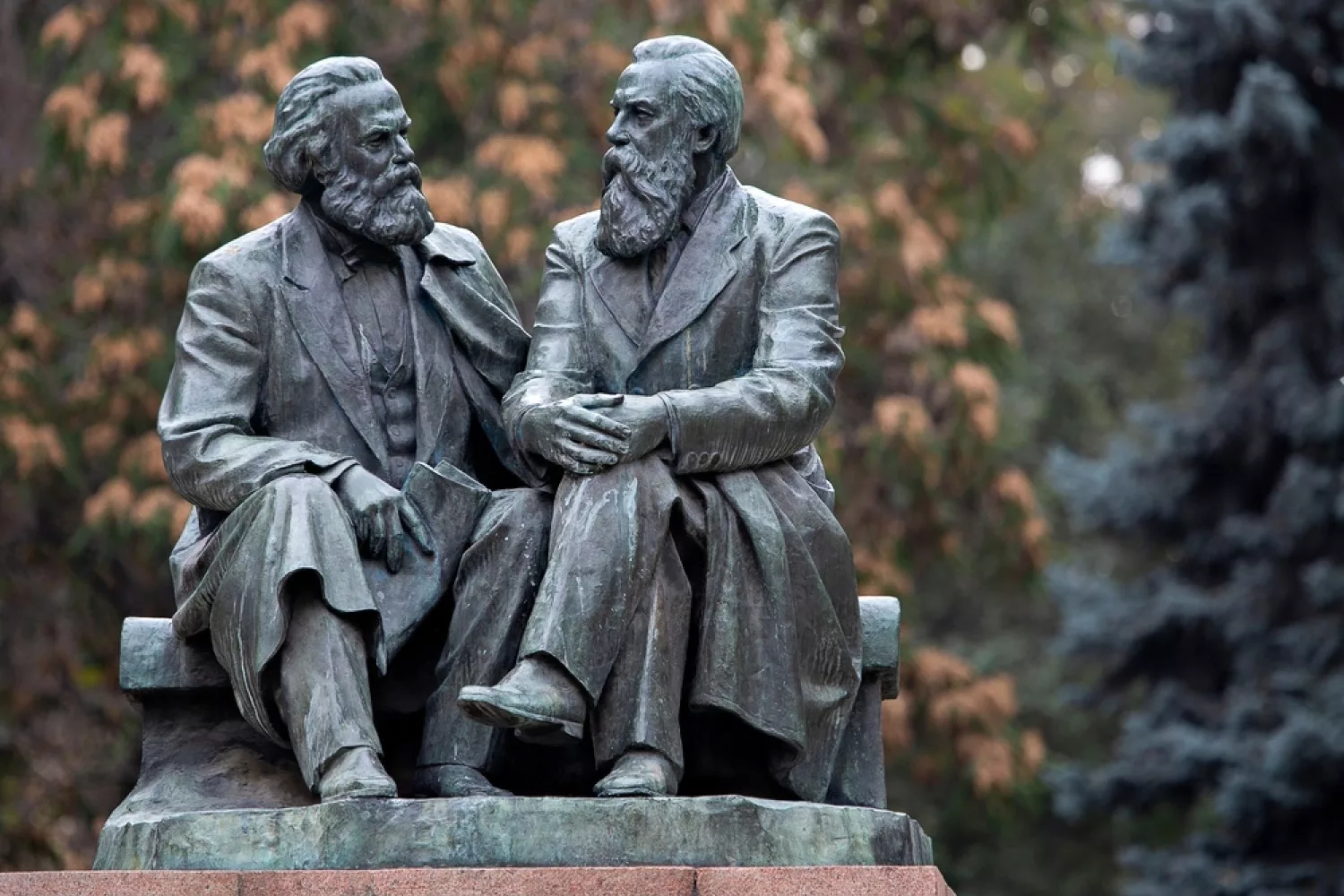 Bishkek is also a vibrant cultural hub. Its Philharmonic House hosts traditional music and dance performances, while the Bishkek City Hall is the venue for modern concerts and events. Check out the Dordoy Bazaar, one of Asia's largest markets, for a slice of local life, or visit one of the city's many craft shops to buy handmade felt souvenirs or beautiful Shyrdak rugs.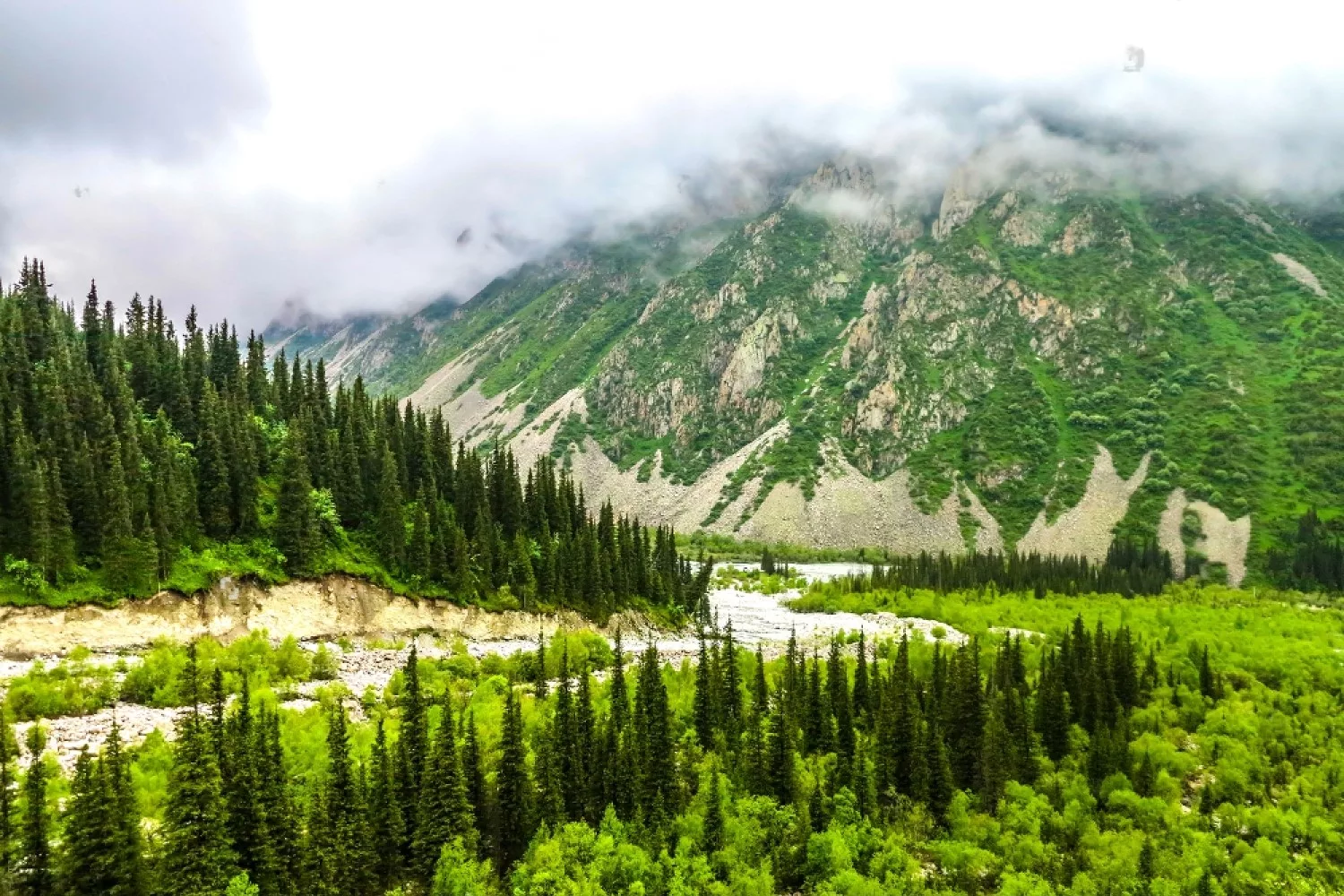 Perhaps the greatest allure of Bishkek lies in its friendly and hospitable people. The city is a multicultural melting pot, and locals are always eager to share stories about their fascinating city and country.
In Bishkek, you will find a city that is much more than a convenient base for exploring the country's stunning landscapes. It is a destination that marries the best of urban and natural worlds, a vibrant, welcoming city set against a backdrop of towering mountains. With its rich history, diverse culture, and scenic beauty, Bishkek is a captivating city that promises a memorable travel experience.
Call Air Astana at +1 888 855 1557 for more information.