Book your Flight Tickets today!
6%
Instant Discount* for Students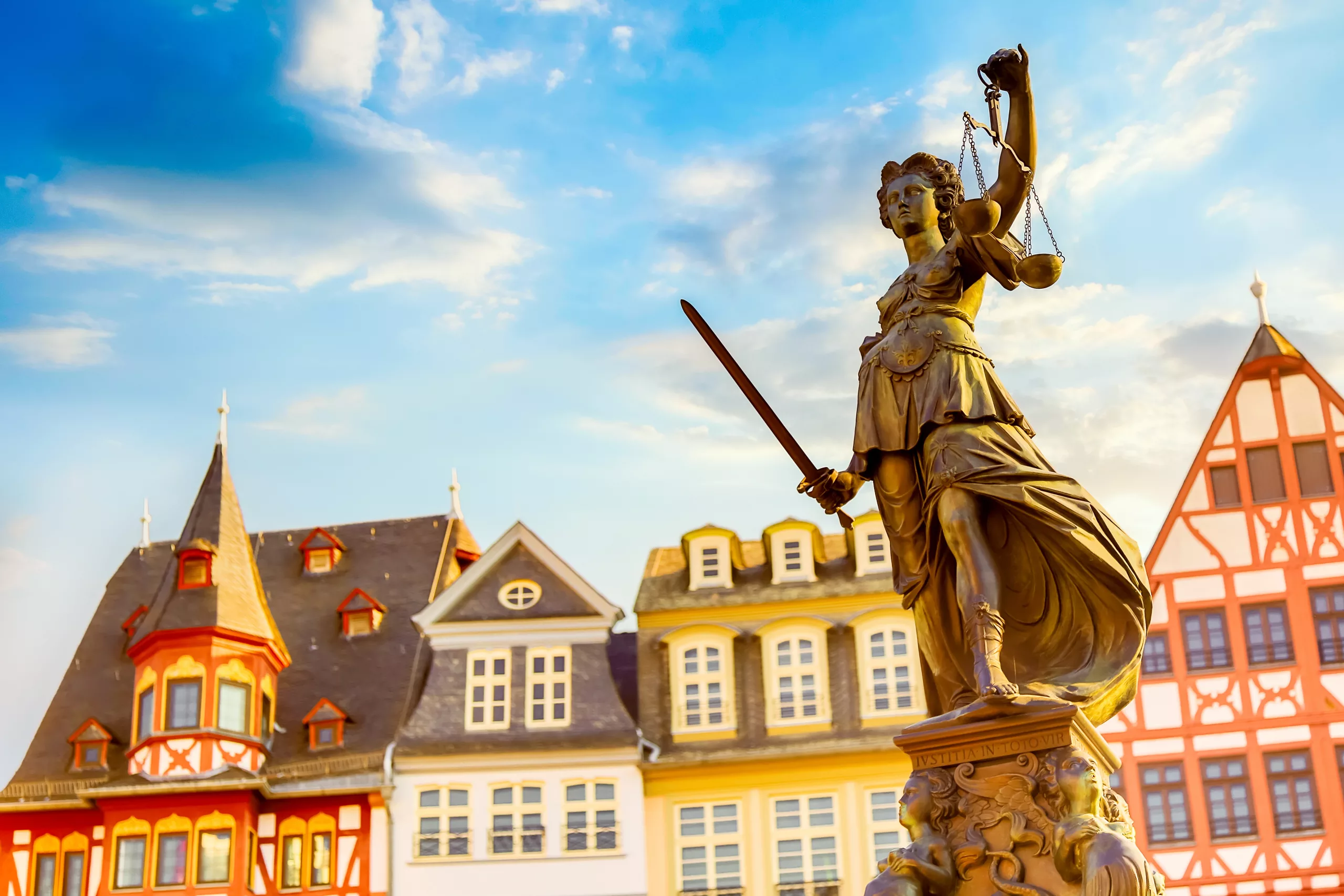 Frankfurt am Main, fondly called "Mainhattan" due to its striking skyline, offers an intoxicating blend of old-world charm and modern sophistication. Standing as Germany's financial powerhouse, Frankfurt entices with its futuristic architecture, thriving arts scene, compelling history, and multicultural atmosphere. This cosmopolitan city promises a travel experience that celebrates both tradition and innovation in delightful measure.
Frankfurt's skyline is a sight to behold, a harmonious symphony of gleaming skyscrapers housing global financial institutions and world-class hotels. The Main Tower, the city's fourth tallest skyscraper, offers a fantastic panoramic view of the city. Its viewing platform, open to the public, provides a unique perspective of Frankfurt's mesmerizing architectural blend of the old and new.
Yet, amid the urbanity, Frankfurt clings proudly to its past. The Römerberg, the city's old town square, embodies Frankfurt's historical essence. Half-timbered houses, including the iconic Römer, the city hall that's been standing for over six centuries, create an enchanting postcard-perfect scene. St. Bartholomew's Cathedral, another of the city's historical gems, impresses with its Gothic architecture and the breathtaking view from its tower.
For culture enthusiasts, Frankfurt brims with an array of museums and galleries. Museum Embankment, nestled along the Main River, hosts an impressive collection of museums. Here, you can explore everything from fine art at the Städel Museum to natural history at the Senckenberg Museum, and ethnographic treasures at the Museum of World Cultures. If literature is your passion, a visit to the Goethe House, the childhood home of Germany's most famous literary figure, Johann Wolfgang von Goethe, is a must.
The city's culinary scene is just as diverse as its cultural offerings. Traditional apple wine taverns stand side by side with Michelin-starred restaurants. Frankfurt's multi-cultural population also means you can find food from all corners of the world, but don't miss trying local specialities like the hearty "Frankfurter Rippchen" or the famous "Frankfurter Würstchen".
Frankfurt's green spaces offer welcome respite from the bustling city. The Palm Garden, the largest botanic garden in Germany, and the city forest, Frankfurt's green lung, offer tranquil environments for leisurely strolls or picnics.
When it comes to events, Frankfurt shines with its annual Book Fair, the world's largest trade fair for books, and the vibrant Christmas Market, one of the oldest and most beautiful in Germany.
Frankfurt, with its multicultural vibrancy, rich history, architectural grandeur, and culinary delights, offers a diverse palette of experiences for every traveler. Whether you are a history buff, art lover, or foodie, Frankfurt stands ready to surpass your expectations and deliver an unforgettable journey through the heart of Germany.
To book your flight to Frankfurt, please call Air Astana at +1 888 855 1557 for assistance.