Book your Flight Tickets today!
6%
Instant Discount* for Students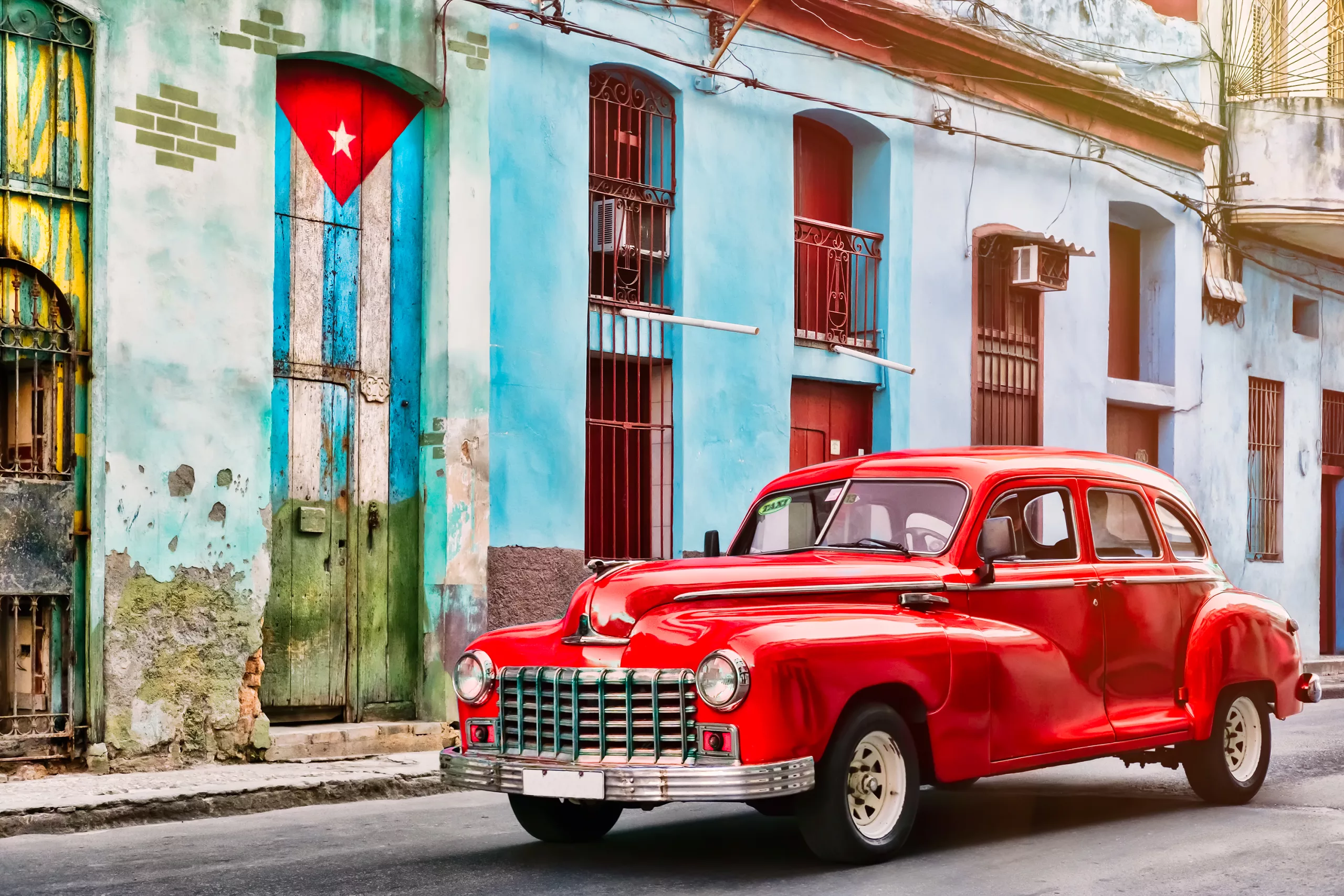 Immerse yourself in the allure of Havana, the heartbeat of Cuba and a city that dances to its own unique rhythm. Synonymous with history, culture, and a vibrant street life, Havana is a kaleidoscope of experiences that will delight the senses and stir the soul. If you've been dreaming of a destination that's as enchanting as it is unexpected, let us guide you through the magic of Havana.
Havana, affectionately known as "La Habana", is a city that captivates with its striking colonial architecture and nostalgic allure. Time seems to stand still on the narrow, cobblestoned streets of Old Havana, a UNESCO World Heritage site, where colourful 1950s vintage cars rumble past grand Spanish colonial buildings, their walls echoing tales of pirates, slaves, and revolutionaries. The city's famed Malecón, a five-mile-long sea drive, is an open-air theater offering a mesmerizing view of the sun setting over the sea while locals gather to share stories, play music, or simply contemplate life.
The city's rich cultural scene is as intoxicating as its world-famous rum. Havana is the birthplace of salsa, the seductive dance that pulses through the city's veins and spills onto its streets, bars, and dance clubs every night. It's impossible not to be drawn into the rhythm, whether you're an accomplished dancer or a curious spectator. The city's thriving arts scene is equally compelling, home to numerous galleries, theaters, and the iconic Fábrica de Arte Cubano, a restored factory that is now a thriving hub for contemporary art, music, and nightlife.
Food lovers will find Havana a paradise of flavors. The city is experiencing a culinary renaissance, with an explosion of innovative paladares (private restaurants) that are revolutionizing Cuban cuisine. These home-based eateries are serving everything from traditional Cuban fare to modern fusion dishes, showcasing the island's rich culinary history while also pushing its boundaries.
But what truly makes Havana unforgettable is its people. Habaneros, with their indomitable spirit and infectious zest for life, will welcome you with open arms and warm smiles. You will be drawn into their world, sharing stories over a glass of rum or a hand-rolled cigar, playing an impromptu game of dominoes on the sidewalk, or simply exchanging smiles on a balmy Caribbean afternoon.
Havana is more than just a city; it is a sensory experience that moves, captivates, and stays with you long after you have left its shores. The city is a symphony of sounds, a palette of vibrant colors, and a tapestry of emotions waiting to be discovered. So, pack your bags, put on your dancing shoes, and let Havana's rhythm guide your steps. You are in for a journey you won't forget.
To book your flight for Havana, call +1 877 420 4818 or email CaribbeanAirlines@airlinepros.com for assistance.