Welcome to Montego Bay, Jamaica
Book your Flight Tickets today!
6%
Instant Discount* for Students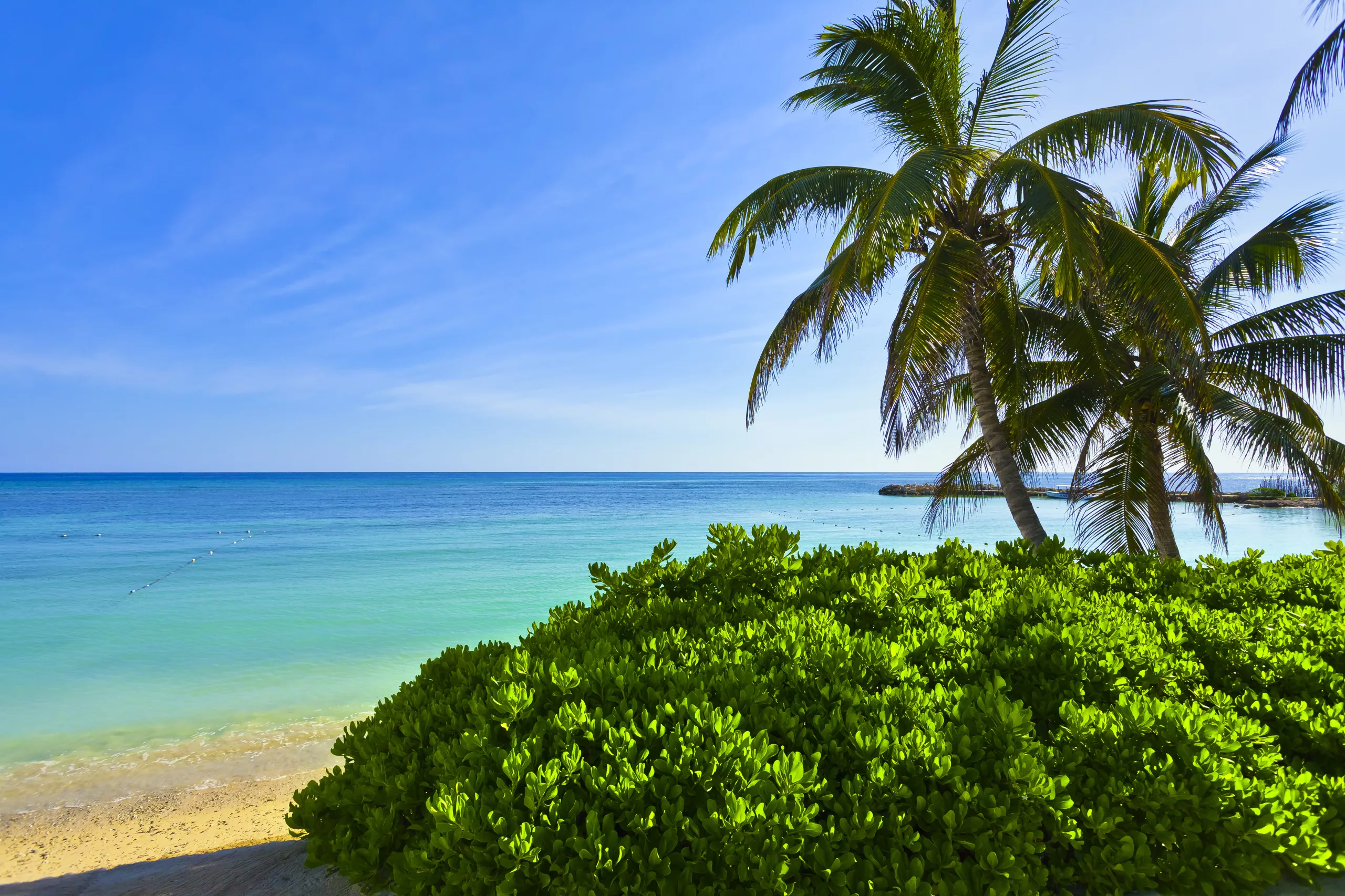 Montego Bay, a stunning coastal city located in the northwest of Jamaica, is a prime destination for those seeking a tropical getaway filled with adventure, relaxation, and cultural immersion. From its picturesque beaches to its rich history and varied nightlife, Montego Bay offers the avid traveler an unforgettable experience.
One of the main attractions of Montego Bay is its pristine beaches. With crystal-clear waters and soft, sandy shores, the beaches offer a perfect setting for sunbathing, swimming, and water sports. The most famous beach is Doctor's Cave Beach, known for its white sand and turquoise water, which has been a popular destination for tourists for over a century. For those who prefer a quieter atmosphere, the secluded Cornwall Beach is an excellent option.
Montego Bay also boasts a rich history and culture. The city is home to several historic landmarks, including the Rose Hall Great House, a stunning Georgian mansion known for its intriguing ghost stories, and the Greenwood Great House, a well-preserved 19th-century plantation house that provides a glimpse into Jamaica's colonial past. Visitors can also explore the city's cultural heritage at the Montego Bay Cultural Centre, which features exhibitions and events showcasing local art, music, and cuisine.
For those seeking outdoor adventure, Montego Bay has plenty of options to choose from. The city is surrounded by lush tropical forests, which provide ample opportunities for hiking, zip-lining, and bird watching. One of the most popular attractions is the Montego Bay Marine Park, a protected area of coral reefs and sea grass beds that offers some of the best snorkeling and scuba diving experiences in the Caribbean.
When the sun sets, Montego Bay comes alive with nightlife. The famous Hip Strip is a bustling stretch of bars, restaurants, and nightclubs that offer live music, dancing, and entertainment until the early hours of the morning. Visitors can also sample local cuisine at the many street food stalls, where they can try traditional Jamaican dishes like jerk chicken, fish and bammy, and curry goat.
Montego Bay is also an excellent base for exploring other parts of Jamaica. Visitors can take day trips to nearby attractions like the famous Dunn's River Falls, located in the town of Ocho Rios, or the Negril Cliffs, which offer stunning panoramic views of the Caribbean Sea.
Montego Bay is a paradise for travelers seeking a tropical getaway filled with adventure, relaxation and cultural immersion. With its beautiful beaches, rich history, culture, outdoor activities, nightlife, and easy access to nearby attractions, Montego Bay is a destination that should not be missed. So why not head to Montego Bay and discover the magic of this stunning city?
To book your flight to Montego Bay, please call Caribbean Airlines USA at +1 877 420 4818 for assistance.