Welcome to Chennai for a never-before experience
Book your Flight Tickets today!
6%
Instant Discount* for Students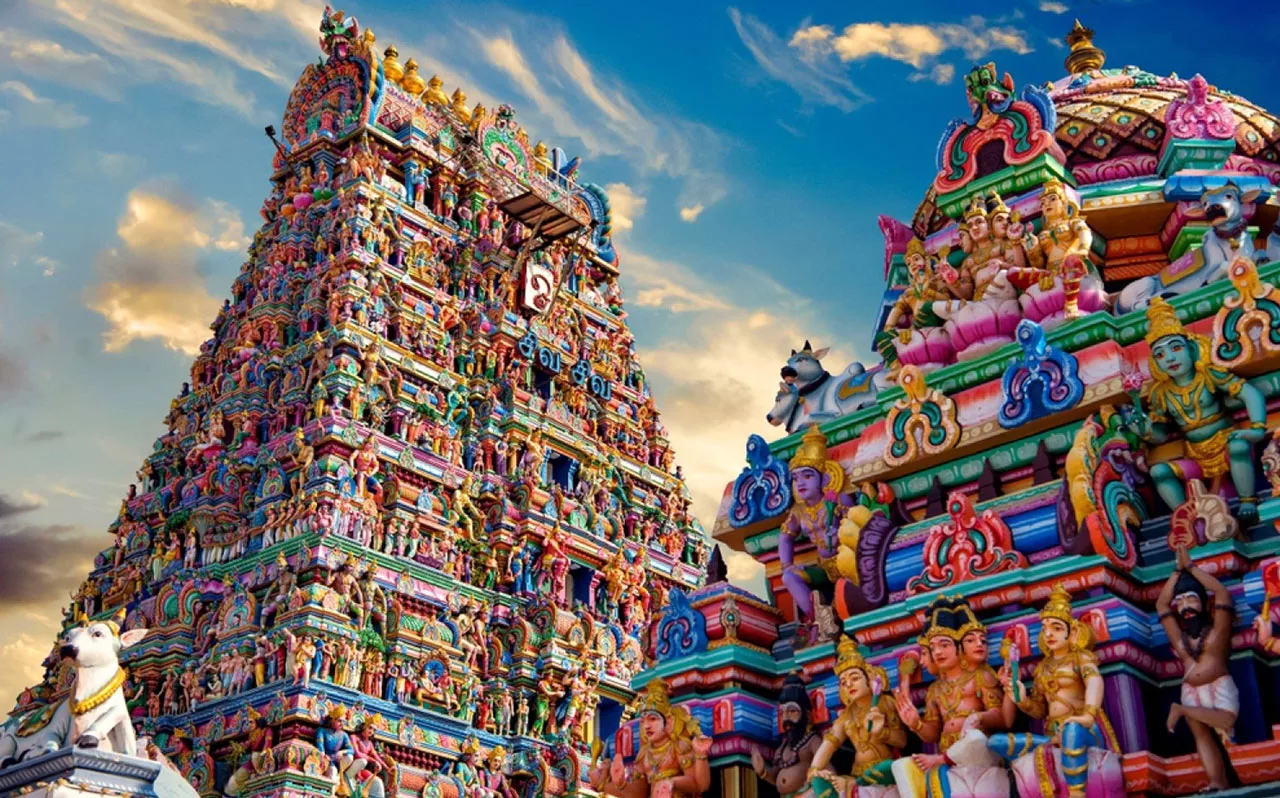 If you take the time to explore Chennai, the capital of Tamil Nadu, you will be pleasantly surprised by its 284-square-mile (400 square kilometers) amalgam of urban villages and cosmopolitan neighborhoods that could not be more different from each other. Formerly Madras, Chennai now acts as the keeper of South Indian cultural, religious and culinary traditions; refusing to be swayed by the more modern influences that have time and again attempted to gain a toehold in this city that dates back to the Stone Age.
Yet on the surface, the city is as developed as it can be. You will find all the trappings of the present-day world in Chennai, from Starbucks to McDonalds. Authentic South Indian filter coffee – something that Chennai takes particular pride in – is also just as prevalent, giving rise to the contradiction that is Chennai. And that is what Chennai is all about – the city that is rich in South Indian culture, while also being accepting of other ways of life at the same time.
Temples co-exist with cathedrals and mosques in this wonderful city. The San Thome Basilica at Mylapore is one of the only three churches in the world that has been built over the tomb of an apostle, with the other two being in Spain and the Vatican City.
Chennai is the home of Kollywood, where larger-than-life heroes have a cult following. This film industry is now experimenting with novel themes that have gained it worldwide recognition, and if you ever find yourself in this city, you shouldn't miss the chance to watch a Tamil movie. When you are done with Chennai, head south to Mahabalipuram, where you will be amazed by temples etched out of rock. If you plan your stay right, you could even enjoy a wonderful evening on one of Mahabalipuram's private beaches.
In Kancheepuram, which is about a couple of hours from Chennai, you will come face-to-face with an India that you have never experienced before. The Kailasanathar Temple here dates back to the 7th century and is guaranteed to leave you spell-bound. No mention of Chennai would ever be complete without mentioning its food, and whether it is the world-famous idly-sambar breakfast or the dosa-chutney combination, you should definitely give it a try. Along with some crispy medu vada, of course.
With daily flights to Chennai, the Gateway to South India is now just a call away. Call IndiGo USA at +1 877-606-2560 for more information.
Call IndiGo USA at +1 877-606-2560 for more information.