Welcome to the City of Dreams, where the adventure never ends
Book your Flight Tickets today!
6%
Instant Discount* for Students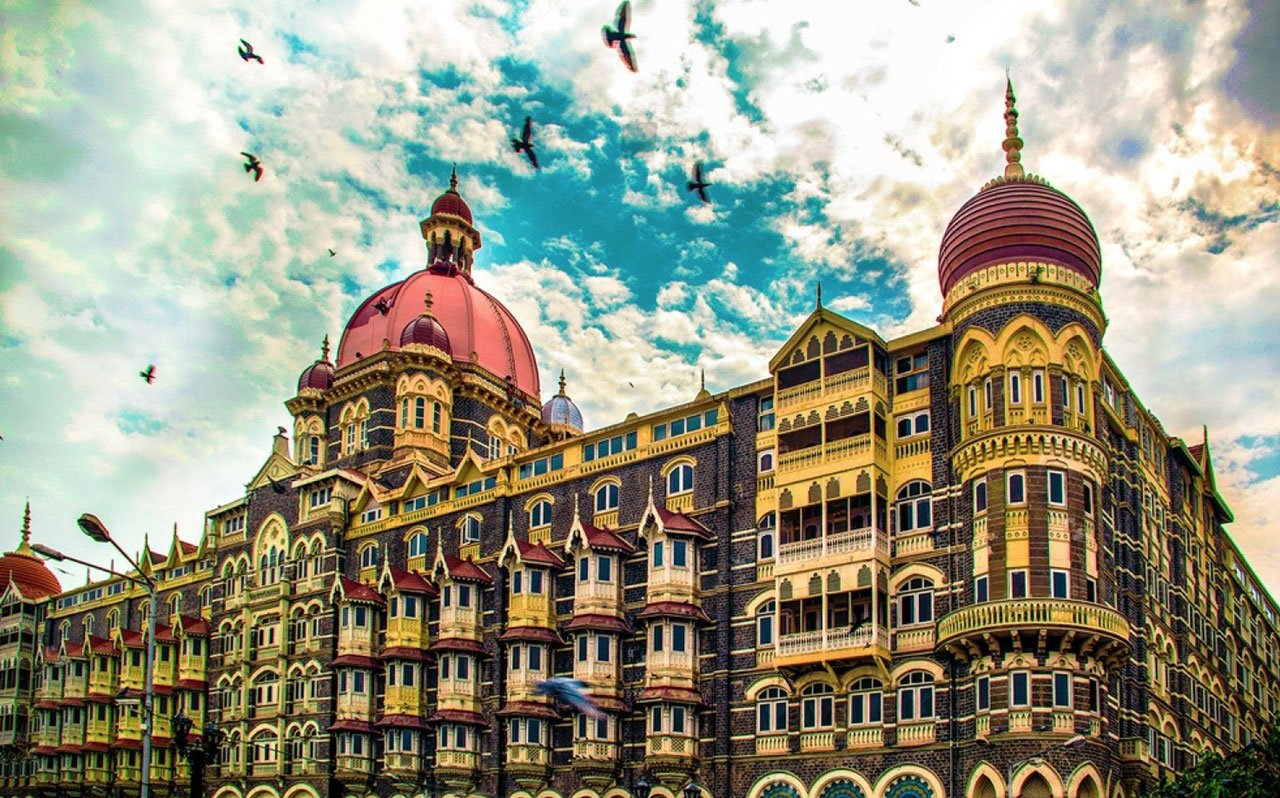 Mumbai, formerly known as Bombay, is enormous. It is teeming with dreamers and doers, starlets and criminals, stray dogs and exotic birds, artists and servants, fisherfolk and millionaires, as well as everything you can find in between. Home to Asia's biggest slum and the world's most expensive home at the same time, Mumbai is a city of stark contrasts. If you prefer to tread the middle path, you will find it here as well. The financial powerhouse of India, Mumbai is also the fashion capital of the country.
Be prepared if Mumbai is your first introduction to India. The city is not dangerous, but its frantic pace, limited public transportation, and severe pollution make it difficult for visitors and residents alike to get around. Some of the world's most elaborate colonial-era buildings can be seen in the city center; but if you explore a little more of what the sprawling metropolis has to offer, you will find interesting bazaars, hidden temples, hipster neighborhoods, and some of India's best dining and entertainment options.
Mumbai's most famous landmark is unarguably the Taj Mahal Palace Hotel, which is a blend of Renaissance and Islamic architecture. No wonder then, that this is India's second-most photographed structure after the Taj Mahal, from which the much celebrated hotel derives its name. It stands at the Gateway of India, another iconic monument that was built at the sea harbor to welcome King George V to India – he was the first British monarch ever to visit India, which they called the Jewel in the Crown.
Not far from here is the Victoria Terminus, an imposing Gothic-style building that has now been renamed as Chhatrapati Shivaji Maharaj Terminus. Commissioned in 1887 to mark the Golden Jubilee of Queen Victoria's reign, this historic railway station is still one of the largest in India. Both long-distance and suburban trains arrive and depart, ferrying an estimated three million passengers every day. Or you could visit Eros Theatre, an Art Deco-style cinema hall that once provided the ultimate Bollywood experience.
At the Elephanta Caves, there is more of history that meets you. A series of intricate sculptures carved into stone can be found among the labyrinth of caves at this UNESCO World Heritage Site that dates back to between 450 AD and 750 AD.
The 600-year-old Haji Ali Dargah can be visited only at low tide, as it has been built on an islet located about half a mile from the coast. A causeway connects the dargah to the mainland, which gets submerged during high tide. If you crave for some peace and quiet, there is the Sanjay Gandhi National Park, which is the largest urban tropical forest in the world. Interestingly, this area was once chosen by Buddhist monks who set up a monastery here – ruins dating back to the the 1st century BC can still be seen.
For some authentic street food, head to Juhu Beach, which stretches for nearly four miles. Or to Marine Drive, a curved promenade that has been dubbed 'the Queen's Necklace'. In Mumbai, you will never be alone – there is something about this city that attracts everyone.
With daily flights to Mumbai, the City of Dreams is now just a call away. Call IndiGo USA at +1 877-606-2560 for more information.
Call IndiGo USA at +1 877-606-2560 for more information.