Welcome to Delhi, the city that defines India
Book your Flight Tickets today!
6%
Instant Discount* for Students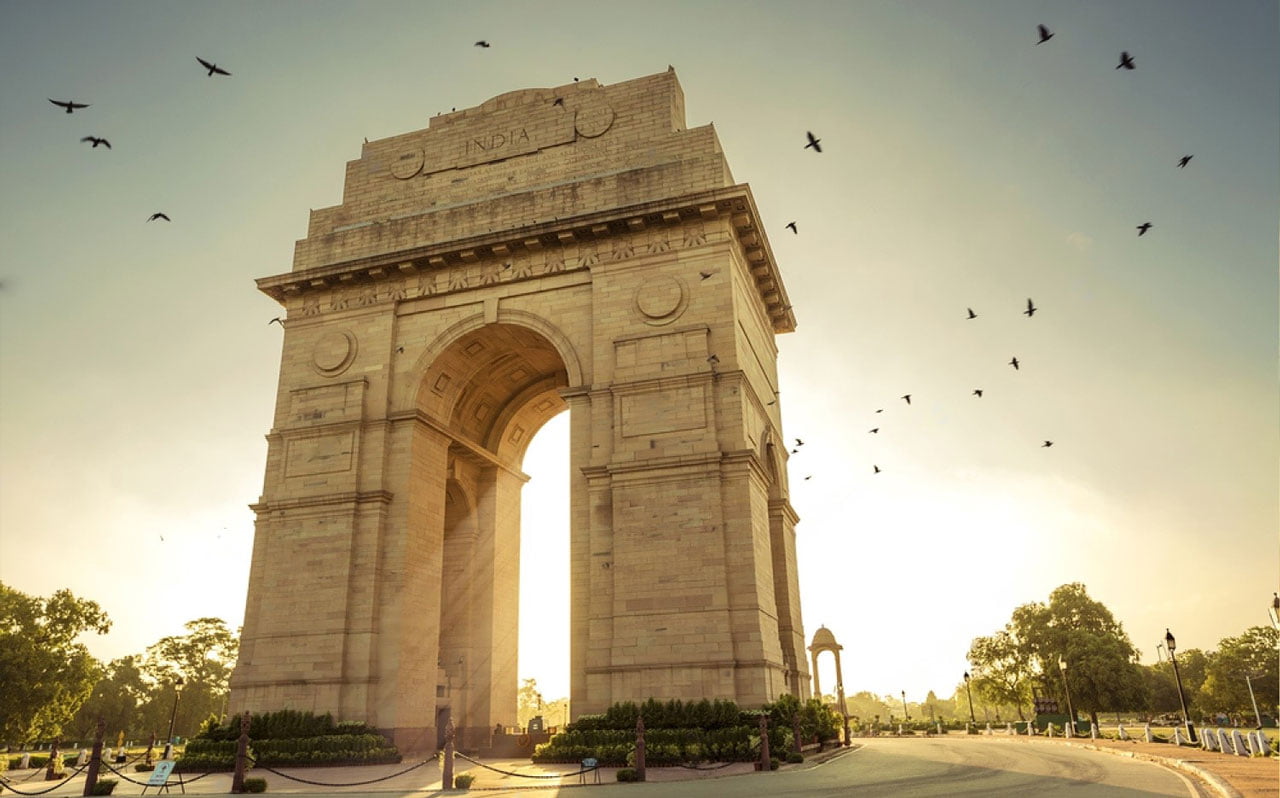 Delhi is impossible to ignore, whether you like it or not. You will find it difficult to ever forget your time spent in this marvelously hectic and fabulously gorgeous area of the city, irrespective of whether you make it your base or pay an occasional visit for shopping sprees or to view the Red Fort. You will be sharing its busy streets and alleys with carts and cycle rickshaws, cows and monkeys, shoppers and market vendors as well as street food vendors, in addition to cars, vans, scooters, and autorickshaws that honk endlessly.
Delhi tempts your taste buds with its delectable fusion of flavors from every corner of the subcontinent. Eat South Indian idly for breakfast, Punjabi kulchas for lunch, and have sophisticated Mughlai curries for dinner. Save some room for the world-famous Dilli-ka-Chaat, Delhi's own eclectic collection of street food snacks. Start with sizzling kebabs, munch down on aloo tikki (spiced potato patties) and get your fingers sticky with jalebi, which are orange-colored coils of deep-fried batter that have been dipped in sugar syrup, or indulge in some luxuriously rich creamy cardamon kheer (rice pudding).
If you are regretting not purchasing that handmade puppet you saw in Rajasthan or Madhubani artwork you fell in love with in Bihar, worry no more. The chances are that you will be able to find one here as well. As the capital city of one the world's most artistic and cultural nations, Delhi's emporiums twinkle with all the riches of India. The emporiums of New Delhi are multi-storied gift stores ideal for a last-minute souvenir run before your flight home, while Old Delhi's chaotic street bazaars provide a mind-boggling selection of apparel, slippers, shawls, handicrafts, food, electronics, and more. These emporiums and street markets are a real delight to visit, even if you don't plan on buying anything.
Delhi is a city that has been built atop cities. In fact, there have been atleast eight historical Delhis, each constructed on top of or near the remains of its predecessor. This has resulted in a modern citadel scattered with historic sites throughout the city. Love history? You will be left salivating as you explore the ruined forts of Tughlaqabad, Siri, Purana Qila, and Shajahanabad; discover the majestic tombs of eminent historical figures; and visit vibrant temples, mosques, and shrines that come alive with crowds of believers, as they have done for hundreds of years.
With daily flights to Delhi, the city that defines India is now just a call away.
Call IndiGo USA at +1 877-606-2560 for more information.