Botswana's aviation market is relatively small, with a limited number of airlines operating in the country and a few airports. The industry is regulated by the Civil Aviation Authority of Botswana (CAAB), which is responsible for ensuring compliance with national and international aviation standards.
The national airline of Botswana is Air Botswana, which operates domestic and regional flights to several destinations in Southern Africa, including Johannesburg, Cape Town, and Harare. The airline has a hub at Sir Seretse Khama International Airport in Gaborone.
In addition to Air Botswana, a few other airlines operate in Botswana, including Mack Air, which offers charter flights and scheduled flights to several destinations in the Okavango Delta; and Kalahari Air Services, which provides charter flights to various destinations within Botswana; as well as Wilderness Air.
Botswana's airport infrastructure is relatively limited, with Sir Seretse Khama International Airport in Gaborone being the main international gateway to the country. Other airports in the country include Maun Airport, which is a popular tourist destination and serves as a gateway to the Okavango Delta, and Francistown Airport.
The Botswana government is committed to developing the aviation sector and improving the country's airport infrastructure. The government has recently embarked on a project to upgrade Sir Seretse Khama International Airport to increase its capacity and improve its facilities.
The aviation market in Botswana has immense potential for growth, particularly in the tourism sector. However, the industry faces challenges such as limited infrastructure and stiff competition from other regional airlines. Despite these challenges, the government's commitment to the sector and the opportunities for private investment indicate that the industry is is poised for considerable growth in the near future.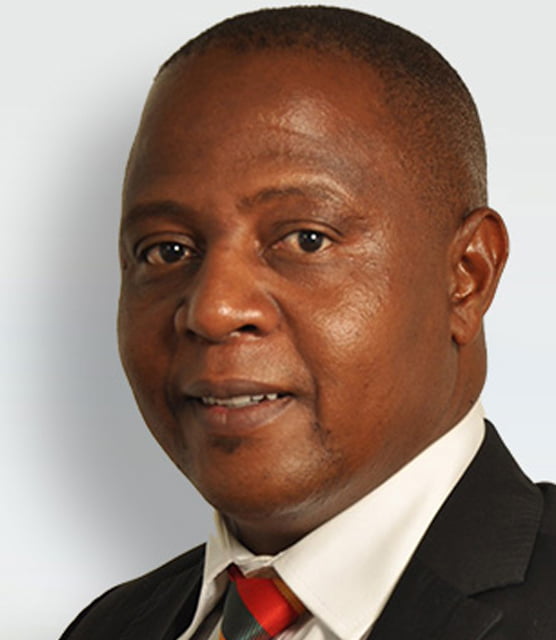 Regional Managing Partner
Lebogang "Tips" Matale is a distinguished and innovative leader with an experience spanning two decades in the aviation industry. With a proven ability to drive growth, establish lasting partnerships, and navigate the complexities of the global aviation sector, Tips has become a highly respected figure in the industry. His ability to identify and capitalize on synergies between different departments and functions has led to significant cost savings for clients, as well as enhanced efficiency and increased customer loyalty.
Tips embarked on his career in aviation with Air Botswana, quickly making a name for himself through his exceptional communication skills and an innate ability to identify growth opportunities with a view to capitalizing on them. His dynamic approach led to the airline being able to expand its footprint in the region. Tips's management skills have been instrumental in streamlining operations, driving efficiency, and improving overall performance, as well as better collaboration within the organization.
Throughout his career, Tips has exhibited a deep understanding of the aviation sector and its evolving nature. He is known for his agility in adapting to market changes and leveraging emerging trends to maintain the client's competitive advantage and drive revenue growth. He is highly skilled in change management, ensuring that the organization remains nimble and responsive to industry trends, while maintaining a strong corporate culture with an unwavering focus on customer satisfaction.
Kebalatetse Kebalatetse has established himself as a highly effective and well-regarded leader in the aviation industry, with more than a decade of experience to his name. He began his career in the tourism industry, where he honed his skills in strategic planning, customer relationship management, and brand building. His ability to understand the needs of various markets and to develop tailored solutions for them has been a key factor behind the success of clients, marked by capitalizing on new opportunities and risk mitigation.
Kebalatetse's unique insights into the symbiotic relationship between aviation and tourism has been of immense advantage to clients. His strategic perspective, honed by years of experience in both industries, allows him to create value for stakeholders. A recognized expert in marketing and business development, he is known for his ability to drive growth even in challenging market conditions. His expertise in the use of data analytics for improving customer experience and boosting revenues has resulted in new benchmarks for clients.
His approach to technology and innovation is an integral part of his leadership style, helping enhance operations and customer experience. Kebalatetse is known for his collaborative approach, drawing on the strengths of diverse teams to foster a culture of innovation and continuous improvement. He has a proven track record of empowering employees to constantly think out of the box and come up with solutions. This approach has allowed him to consistently achieve exceptional results in the face of industry challenges and changing market conditions.