South Korea's aviation market is a vital component of the country's economic growth and global connectivity. As a significant player in the Asia-Pacific region, the aviation industry in South Korea is characterized by robust domestic and international operations, world-class airports, and a commitment to innovation and sustainability.
The country's strategic location in Northeast Asia makes it an attractive hub for both passenger and cargo traffic.
The domestic aviation market in South Korea is dominated by two major airlines, Korean Air and Asiana Airlines, which provide extensive flight connections between major cities such as Seoul, Busan, Jeju, and Daegu.
Additionally, low-cost carriers (LCCs) such as Jeju Air, Jin Air, T'way Air, and Air Busan have gained significant market share in recent years, offering budget-friendly options for travelers within the country.
South Korea's international aviation market is well-established, with Korean Air and Asiana Airlines providing direct flights to numerous destinations across Asia, North America, Europe, and Oceania.
Furthermore, the country is served by many international carriers, including Delta Air Lines, United Airlines, Cathay Pacific, and Singapore Airlines. Incheon International Airport, located near Seoul, serves as the primary international gateway, while other airports such as Gimpo, Gimhae, and Jeju also accommodate international flights.
South Korea boasts world-class airport infrastructure, with Incheon International Airport consistently ranked among the world's best airports.
The country has multiple international and domestic airports, including Gimpo, Gimhae, Jeju, Daegu, and Muan, which are continuously being upgraded and expanded to accommodate growing passenger and cargo traffic.
South Korea is a member of the International Civil Aviation Organization (ICAO), complying with international safety and security standards.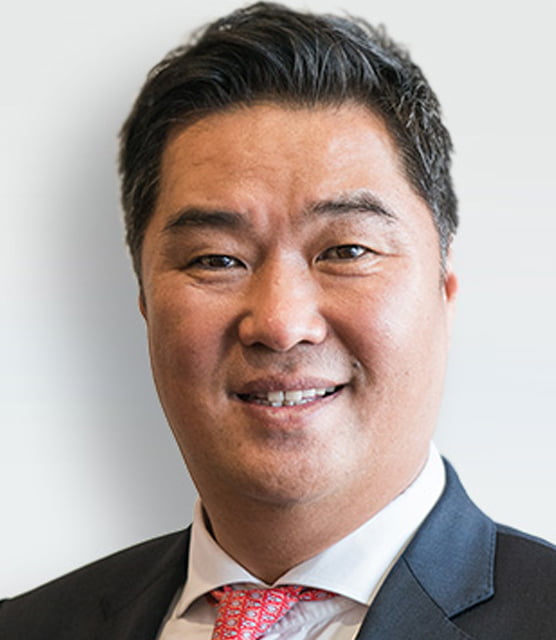 Regional Managing Partner
Chanho Hong is an esteemed industry leader, bringing to the table a wealth of experience and expertise in aviation, travel, and tourism. Having spent over 20 years working with leading airlines, hotels, hospitality chains, travel agents, tour operators, and cruise lines, Chanho's expertise in identifying key market trends and opportunities has led to increased profitability for these organizations.
Chanho has held various high-level positions within the industry, where he honed his skills in strategic planning, operations, revenue management, and customer service. This has given him a deep understanding of the intricacies of aviation and the critical factors that contribute to its success. He has also worked with numerous hotel chains and hospitality groups to develop and execute growth strategies, boost sales, and improve the overall customer experience.
Chanho now leverages his vast experience and network to build and maintain fruitful partnerships, making use of his talent for fostering collaboration between diverse stakeholders in the industry. He is a dedicated and forward-thinking executive with unparalleled skills and a passion for creating win-win partnerships that drive business growth, making him an invaluable leader and strategist in the highly competitive world of aviation.