The aviation industry in Tanzania has experienced significant growth in recent years, driven by increased demand for air travel, tourism, and trade. With its strategic location in East Africa, rich natural resources, and diverse cultural heritage, Tanzania is an attractive destination for both tourists and businesses.
Prior to the COVID-19 pandemic, the country's air passenger traffic reached approximately 5 million, with a growth rate of around 10% per year. Cargo volumes have also grown steadily, with an estimated 70,000 metric tons of cargo handled in 2021. This growth is supported by the expansion of airports, new route launches, and the burgeoning tourism industry.
Key players in the Tanzanian aviation market include Air Tanzania, the national flag carrier, operating since 1977; Precision Air, a privately-owned regional airline; and Fastjet, a low-cost carrier. Additionally, several international airlines connect Tanzania to major destinations worldwide. Coastal Aviation operates charter flights, and Tanzania is also served by international carriers like Qatar Airways, Emirates, Turkish Airlines, KLM and Ethiopian Airlines.
The Tanzanian government has been investing heavily in the aviation sector, developing infrastructure and encouraging private investments to enhance the country's connectivity. Key projects include the expansion of the Julius Nyerere International Airport in Dar es Salaam, the Kilimanjaro International Airport upgrade, and the construction of the new Msalato International Airport in Dodoma.
The industry faces challenges such as high operating costs, regulatory barriers, and inadequate infrastructure. Efforts to improve aviation safety and attract more international airlines to the country are ongoing. The aviation industry in Tanzania shows promising growth potential, driven by increasing passenger and cargo demand, government investments, and tourism development.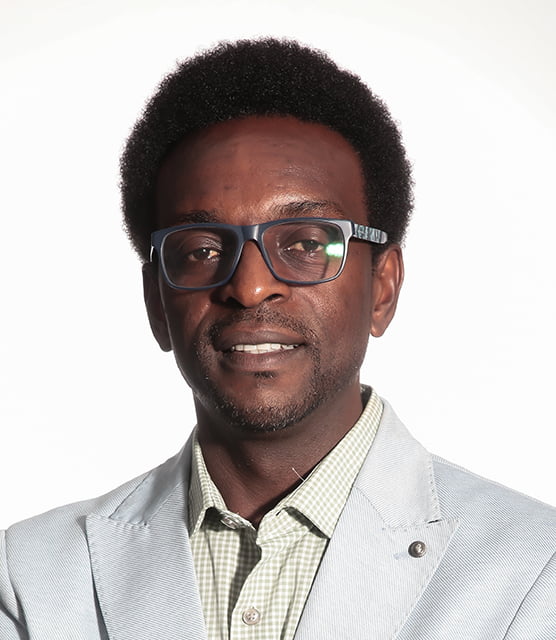 Regional Managing Partner
Tuntufye Mwambusi​ is an accomplished leader in the aviation sector, with more than two decades of experience to his name. His diverse background in various aviation roles, including finance, operations and strategic planning makes him a well-rounded professional who can be counted on to deliver. Outside his professional responsibilities, Tuntufye takes a keen interest in studying industry benchmarks and exploring how they can be improved upon for benefit of all concerned.
Tuntufye began his career as an analyst, where his exceptional analytical skills and financial acumen earned him recognition. He transitioned into operations management, where he excelled in identifying inefficiencies and implementing innovative solutions to optimize performance. He has also handled other responsibilities such as overseeing day-to-day operations, driving growth, and maintaining high-quality service standards.
Under his leadership, airlines have achieved record passenger numbers and revenue growth, solidifying his reputation as a results-driven executive. As the Regional Managing Partner of AirlinePros Tanzania, Tuntufye has made a lasting impact by championing the adoption of sustainable practices. His expertise in crisis management, cost control, and risk mitigation has come in handy to clients when navigating the challenges of the ever-evolving aviation landscape.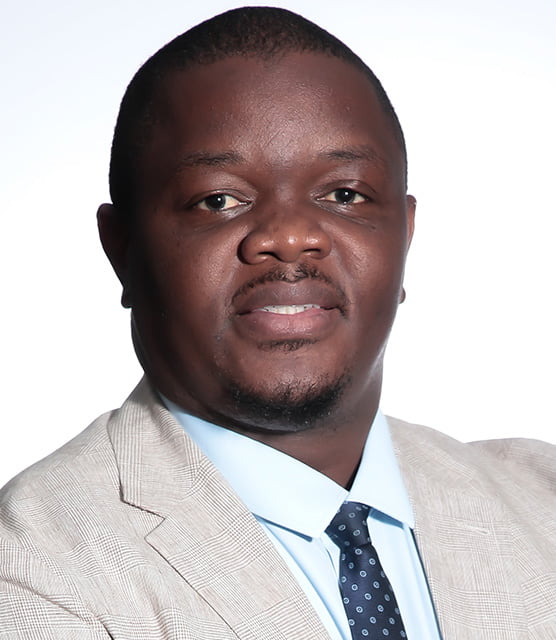 Regional Managing Partner
Gumbo Mhandeni is a seasoned professional with several years of experience in the aviation, tourism, and travel sectors. Born and raised in Tanzania, his passion for tourism was inspired by the abundant wildlife and scenic vistas of his homeland. This enthusiasm drove him to acquire a Bachelor's degree in Tourism Management, which he supplemented with specialized training in Wildlife Management. He began his career in the travel and tourism industry, working in various operational and leadership roles, where his deep understanding of customer needs propelled him through the ranks.
In his current role, Gumbo's leadership has proven to be invaluable in sustaining the commercial success of clients. Combined with his strategic acumen, his insight into tourism trends and tactical sales approaches have consistently bolstered the revenues of clients, helping them achieve fiscal milestones and enhance their brand reputation. His expertise at the crossroads of customer satisfaction, brand management, and profitability keeps clients competitive and ready to embrace changes as and when they occur.
Gumbo Mhandeni is more than an industry expert; his dedication to promoting responsible travel and wildlife conservation reflects his commitment to sustainability. His leadership, vision, and passion for tourism continues to shape the success of clients, securing their rightful places in the global aviation landscape. As he masterfully combines his extensive industry knowledge with a strong commitment to responsible travel and sales growth, his ability to translate market trends and behaviors into actionable business strategies have resulted in him being entrusted with greater responsibilities that are vital to performance.