The United Arab Emirates is one of the most advanced and fastest-growing aviation markets in the world. This can be attributed to the nation's strategic location, robust infrastructure, and forward-thinking vision that places great emphasis on the aviation sector as a major contributor to the economy.
In the UAE, there are two major airlines: Emirates, based in Dubai, and Etihad Airways, based in Abu Dhabi. Both airlines have experienced considerable growth over the past decade, with large fleets of modern aircraft serving an extensive network of international routes. Their growth is supported by the ambitious expansion plans of their respective hub airports, Dubai International Airport and Abu Dhabi International Airport.
Over the years, the UAE has invested heavily in infrastructure, making it a desirable destination for airlines worldwide. Both Dubai and Abu Dhabi airports are equipped with state-of-the-art facilities and amenities, catering to the ever-increasing number of passengers each year. This commitment to infrastructure development has resulted in an upswing of direct flight connections between the UAE and various international destinations, augmenting the nation's status as a key aviation hub in the region.
Dubai International Airport is now one of the busiest airports globally, but the aviation industry's growth in the UAE is not limited to passenger flights alone. The cargo sector has seen substantial growth as well, with Dubai's Al Maktoum International Airport being developed as a leading global cargo hub.
The UAE's strategic location between East and West makes it a natural crossroads for international traffic, and its advanced infrastructure provides excellent passenger and aircraft handling facilities. The country has positioned itself as a key player in the global aviation industry, and its commitment to continuous innovation and improvement promises an even brighter future.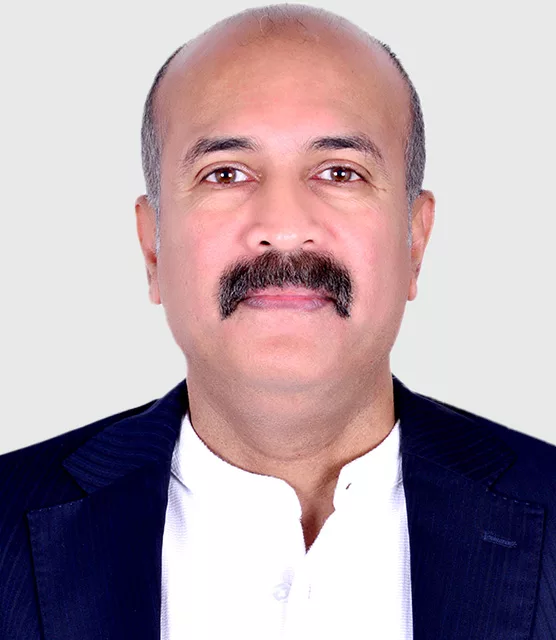 Regional Managing Partner, Middle East
Known for his innovative approach and driven by a deep understanding of the dynamics of the global aviation market, Rajesh's journey in the aviation industry began with Qatar Airways, recognized as one of the world's leading airlines. During his stint with the airline, he demonstrated an uncanny knack for building and maintaining strategic partnerships, refining sales strategies, and consistently meeting revenue targets. His contributions were vital to strengthening Qatar Airways' foothold in the competitive international market. 
Rajesh also has years of experience in the travel and tourism industry, where he displayed a unique ability to integrate his profound knowledge of airline operations with tourism trends. He has worked on multiple projects, focusing on fostering sustainable tourism and improving customer service standards. His extensive experience in this sector has allowed him to develop a holistic understanding of the industry's intricacies; and his leadership and visionary outlook have established him as a highly respected professional in the field.
In his current role, Rajesh utilizes his considerable industry experience to lead sales teams, devising innovative sales strategies that are aligned with market trends and customer demands. His balanced approach to sales and operations, combined with his strategic planning skills, has proven vital in steering the company towards its growth targets. His adept negotiation skills and knowledge of international markets have greatly facilitated in expanding the reach of clients in the region, thereby boosting their global presence and steering them to new heights.