The Dominican Republic, a Caribbean nation located on the island of Hispaniola, has a developing aviation market that plays a significant role in its tourism industry and economic growth. The aviation sector in the Dominican Republic has been expanding in recent years, with the government and private investors working together to improve infrastructure, attract more airlines, and boost overall growth in the industry.
The Dominican Republic's aviation market includes domestic and international airlines operating in the country. The major players are the national flag carrier, Air Century, and the regional airline, Sky High Aviation Services. In addition to these airlines, several international carriers such as American Airlines, Delta Air Lines, JetBlue, United Airlines, and Copa Airlines offer services to and from the Dominican Republic, connecting it to major cities in North, Central, and South America, as well as Europe.
The Dominican Republic has a number of airports, with the main international gateways being Las Américas International Airport in Santo Domingo, Punta Cana International Airport, and Gregorio Luperón International Airport in Puerto Plata. These airports have seen investments in recent years, aiming to modernize and expand their capacity to cater to the increasing demand for air travel, particularly from tourists.
Domestic air travel in the Dominican Republic is limited due to the country's relatively small size and the prevalence of ground transportation. However, some domestic routes do exist, connecting the main cities and tourist destinations, such as Santo Domingo, Punta Cana, Puerto Plata, and La Romana. Airlines like Air Century and Sky High Aviation Services operate these domestic routes.
The Dominican Republic's primary focus in the aviation market is on international connectivity, as the country is a popular tourist destination with its beautiful beaches, rich culture, and tropical climate. The nation is well-connected to major cities in North, Central, and South America, as well as Europe, through various airlines. Key international routes include Santo Domingo-Miami, Punta Cana-New York, and Santo Domingo-Madrid.
The demand for air travel, particularly international, is expected to continue rising as tourism activities increase. Moreover, the potential for new routes, the development of the low-cost carrier market, and the possibility of expanding domestic air travel present opportunities for expansion.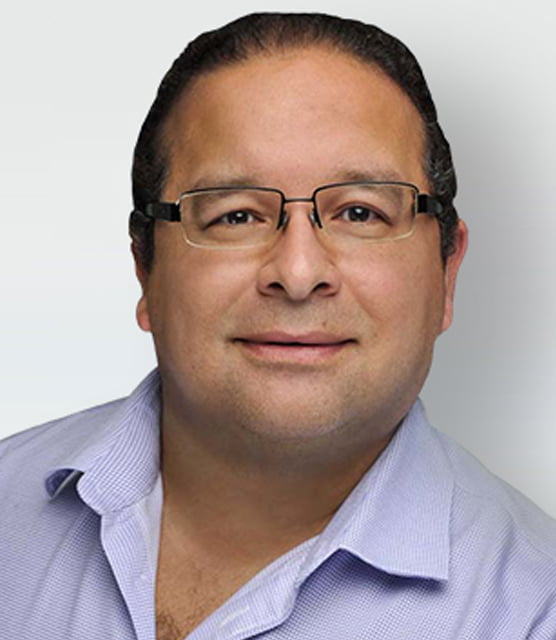 Business Development Manager
With more than three decades of experience working with leading airlines, hotels, hospitality chains, travel agents, tour operators, and cruise lines, Jerry-Max Theophile is a highly respected industry leader in aviation, travel, and tourism. With his strategic planning capabilities, he is an invaluable asset for clients in the North American, Caribbean and Latin American markets.
Prior to joining AirlinePros, Jerry-Max held various high-level positions in the industry, where he developed his skills in strategic planning, operations, revenue management, and customer service. This background has given him a deep understanding of the complexities of aviation and the essential factors that contribute to its success.
In addition to his aviation expertise, Jerry-Max has a strong foundation in travel and tourism. He has collaborated with many hotel chains and hospitality groups to design and implement growth strategies, boost sales, and improve customer experience. His ability to identify significant market trends and opportunities has led to increased profitability for these organizations.
An MBA from the University of Miami, Jerry-Max uses his vast experience and network to create and maintain productive partnerships, using his talent for fostering collaboration among diverse stakeholders in the industry. He is a dedicated and forward-thinking executive with unparalleled skills and a passion for creating mutually beneficial partnerships that promote business growth.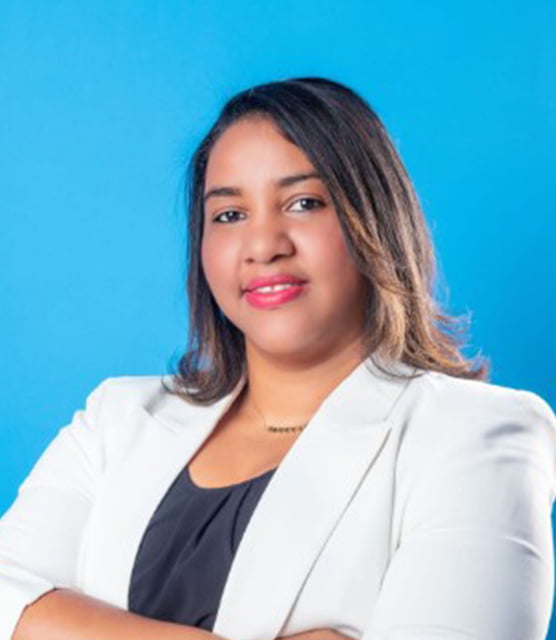 Sales & Marketing Manager
A tourism professional with over 15 years in travel and aviation, Elizabeth Peguero has curated seamless travel experiences, provided immersive itineraries and insightful guidance to travellers. She has also managed travel agencies, tour operators and bed banks efficiently. In her career in travel, she gained vast experience in sales management, statistical analysis, coordination, execution, and overall planning of marketing plans. Her commitment to promoting and furthering the industry stems from her belief in the transformative power of travel.  
Elizabeth developed strong skills in promoting products and services related to the aviation industry working as a sales and marketing director for the likes of Air Caraibes, Air Transat, Wamos Air, to name some. In her stint with the airlines, she played a crucial role in driving revenue, fostering client relationships, ensuring performance, and achieving targets. She made her mark with strategic thinking and exceptional interpersonal skills while identifying opportunities and developing effective strategies to drive sales.  
In all her workplaces Elizabeth has demonstrated a strong ability to close deals and achieve – exceed even – sales targets. While in sales, she was tasked with creative effective strategies to maximize revenues and secure business objectives. Working in the commercial departments of airlines, travel agencies, and other industry players, she is also proficient in negotiating and managing contracts, and establishing alliances to drive business growth. Ability to analyse market trends, identify target segments and developing sales plans combined with her passion for aviation has given her a solid understanding of the aviation market globally and its different dynamics.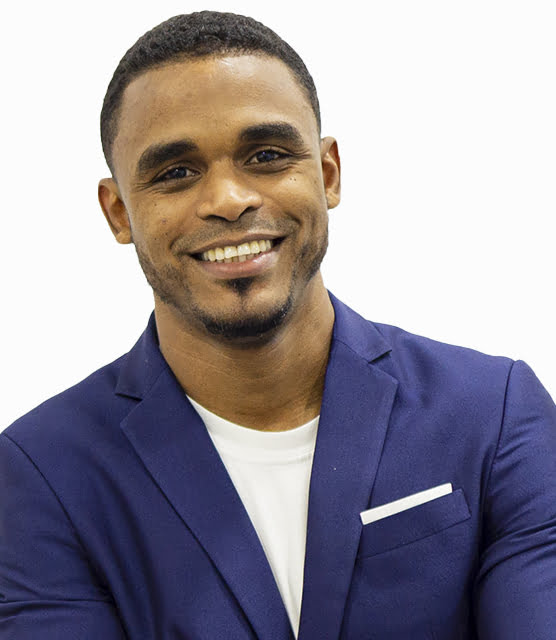 Business Development Manager
Danni is one of those thorough professionals who believe in qualifications of every kind – be it organized academia or hands-on workplace learning. An MBA in international logistics, Danni has more than 12 years of experience in managing and developing business in logistics sector and travel and tourism sectors.
Over the years, he has amassed commendable experience in managing and developing business in logistics departments and in tourism industry working with travel agencies, bed banks and tour operators. He has effectively led and managed sales managers and teams of marketing professionals providing guidance, training, and support to achieve targets. What makes his stand out is his excellent communication skills and ability to develop and maintain robust relationships with clients which is crucial to the success of any industry.
In addition to MBA, Danni also has IATA certificates in cargo handling including dangerous goods and an IMO certification in cargo handling. A professional to the core, in his earlier workplaces Danni was also entrusted with engaging key clients, understand their needs, and provide custom services. Effectively collaborating with other departments like marketing, operations and customer service, Danni has his pulse on market trends, customer preferences and competitive intelligence.
As a logistics expert, Danni plays a pivotal role in ensuring efficient and cost-effective operations throughout the supply chain. Danni is a natural in implementing technology to automate processes, standardize effective procedures, and set achievable and measurable goals. As we move towards a globalized world, efficient and seamless management of logistics operations is crucial for the success of business across industries, more so aviation and travel. Danni's role is vital in ensuring the smooth flow of not just goods and commodities but also information and resources throughout the supply chain.