The United States is home to one of the world's largest and most developed aviation markets. The sector plays a critical role in the country's economy, transportation infrastructure, and tourism industry. The aviation market in the US is characterized by a diverse mix of airlines, a vast network of domestic and international routes, and numerous airports that serve as vital transportation hubs.
The US aviation market is dominated by four major airlines, often referred to as the Big Four – American Airlines, Delta Air Lines, United Airlines, and Southwest Airlines. These carriers, along with other significant players like Alaska Airlines, JetBlue, and Spirit Airlines, cater to a wide range of travel needs, from budget to premium services.
The market is highly competitive, with airlines continuously striving to differentiate their offerings and improve customer experience.
The United States boasts an extensive network of airports, with some of the world's busiest hubs located in the country. Key airports include Hartsfield-Jackson Atlanta International Airport, the busiest airport in the world; Los Angeles International Airport; Chicago O'Hare International Airport; Dallas/Fort Worth International Airport; and Denver International Airport.
The United States is well-connected to the rest of the world through a comprehensive network of international flights operated by both domestic and foreign carriers. The country's key airports serve as major hubs for international travel, connecting passengers to destinations in Europe, Asia, Latin America, Africa, and Oceania.
The aviation market in the United States presents numerous opportunities for growth and development. The steady economic growth, increasing demand for air travel, and the country's strategic location make it an attractive market for both domestic and international airlines.
Furthermore, the potential for new routes, the continued growth of the low-cost carrier market, and technological advancements in aircraft design and fuel efficiency present opportunities for expansion.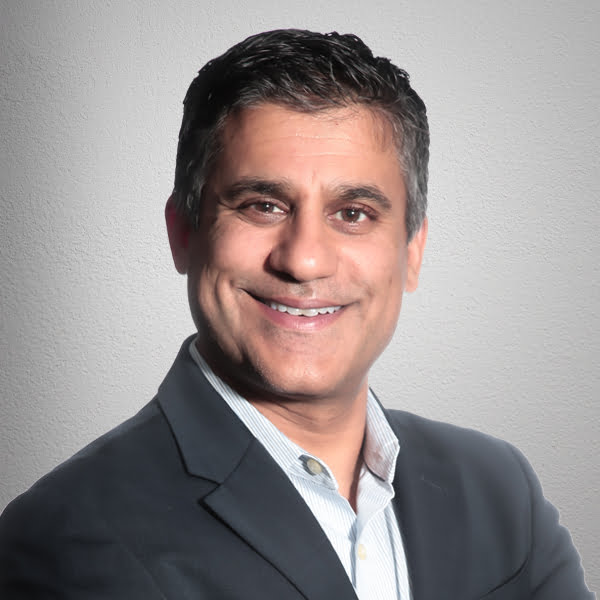 Shreyas Nanavati has an unique ability to connect high-level strategy with ground-level operations, allowing him to make decisions that are both financially sound and operationally feasible. He has successfully helped clients navigate industry turbulence by leveraging his comprehensive understanding of aviation trends and market dynamics. He has also displayed exceptional crisis management skills, guiding clients through various industry downturns and global challenges with a composed, analytical approach that ensures their long-term viability.
Beginning his career at Continental Airlines as a Senior Analyst in charge of Distribution Planning, Shreyas demonstrated a remarkable ability to navigate the complexities of airline distribution. His strategic planning and analytical skills were key to streamlining and enhancing the efficiency of the airline's distribution channels. Shreyas's deep insights and leadership potential soon saw him being promoted to the role of Revenue Manager at Continental Airlines, where he deftly managed the airline's revenue streams and financial health.
At AirlinePros, he helped contribute towards making it the largest airline representation firm in North America, overseeing a 1,800% increase in client revenues while trebling the number of clients. Throughout his illustrious career, Shreyas has earned a reputation as an expert in aviation, recognized for his insights into airline operations, strategic planning, and revenue management. His adept handling of the challenges and opportunities presented by the ever-evolving aviation landscape has consistently resulted in robust business performance.
Judith Kolakowski is an accomplished aviation industry professional with a diverse and extensive background in various aspects of airline management. Through her impressive career, Judith has built a reputation for her exceptional leadership skills, strategic thinking, and ability to drive operational efficiencies that contribute to the growth and success of the airlines she has worked with. Her experience spans across multiple facets of the industry, including ground operations, in-flight services, and customer experience management.
Formerly Director of Operations at Air Berlin, the second largest airline in Germany reputed for its commitment to service excellence and innovation, Judith played a vital part in overseeing the smooth functioning of the airline's day-to-day operations. Her responsibilities included streamlining processes, optimizing routes, and introducing new measures to enhance operational performance. Under her leadership, Air Berlin saw significant improvements in key performance indicators, such as on-time arrivals and customer satisfaction.
Before her stint as Director of Operations, Judith served as the Director of Sales at Air Berlin. Her astute understanding of the aviation market and strategic sales approach enabled her to boost the airline's revenues and market share. Judith's keen eye for identifying growth opportunities and her ability to forge strong partnerships with stakeholders in the industry were instrumental in driving Air Berlin's sales success. Her expertise in revenue management and pricing strategies also contributed to the airline's competitive positioning in the market.
Her well-rounded background has provided her with a deep understanding of the complexities and challenges faced by airlines, allowing her to develop innovative solutions that address these issues effectively. Her fluency in English, French and German has proven to be invaluable in her dealings with international clients, suppliers, and partners, as well as in fostering a sense of collaboration. Her wealth of experience, unparalleled dedication to excellence, and strong leadership abilities have made her a highly respected figure in the aviation industry.